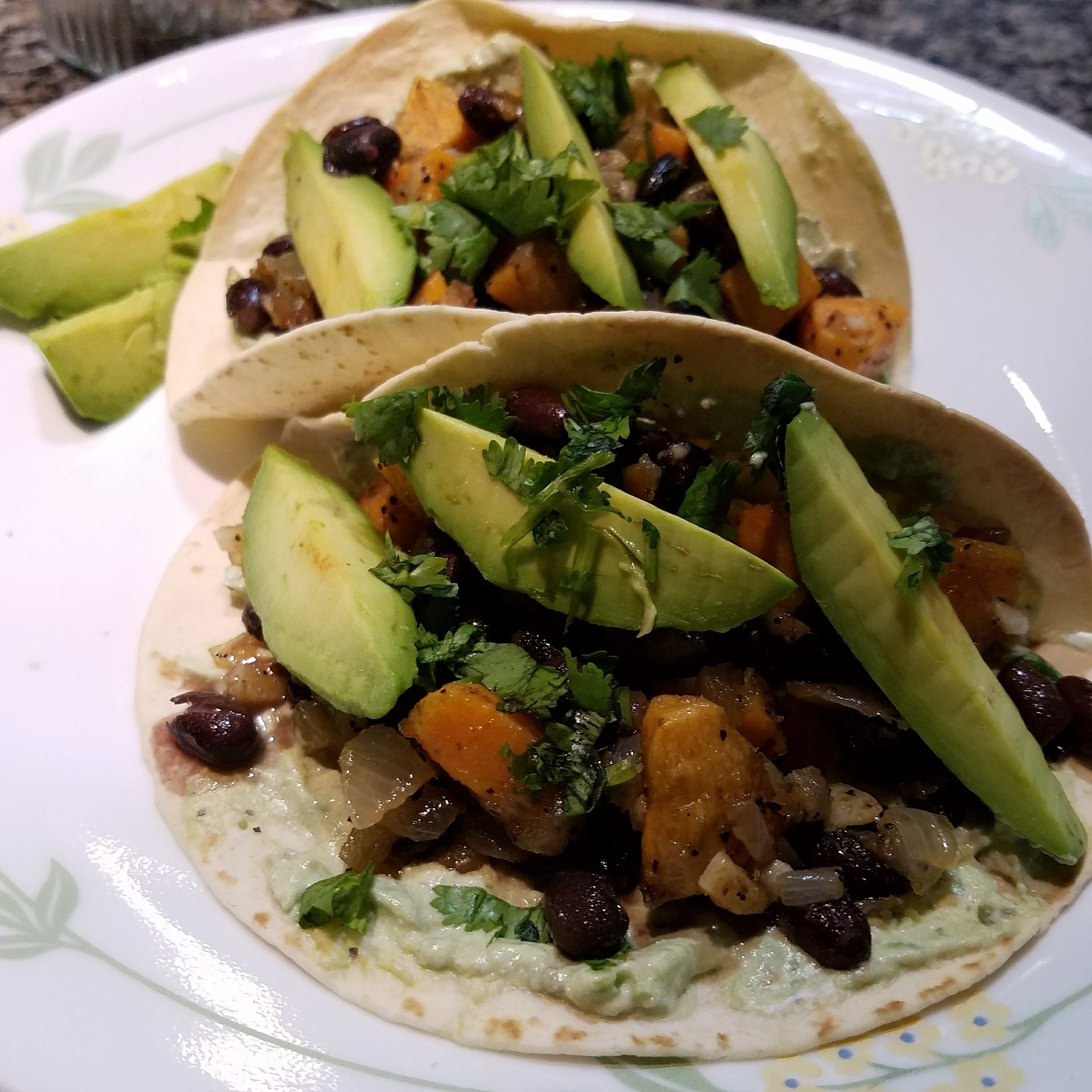 Ingredients:
5 cups diced sweet potato (1 medium sweet potato), peeled and diced
1 tablespoon olive oil
1 teaspoon salt
1 teaspoon ground cumin
1 teaspoon paprika
1/2 teaspoon granulated garlic
1/4 teaspoon black pepper
1 (15 ounce) can black beans, drained and rinsed
Corn tortillas
*Optional toppings: avocado, lettuce, salsa, tomato
Instructions
Heat oven to 400 degrees Fahrenheit. In a large bowl, toss together the sweet potato, olive oil and all the spices until everything is coated. Lay it out on a sheet pan. Roast sweet potato until fork tender, about 40 minutes, flipping once.
When sweet potato is about 5 minutes from being done, toss the beans on the sheet pan, stir and stick back into the oven until sweet potato is done.
Place desired amount of taco mixture into your tortillas and top with your favorite taco toppings!
Recipe adapted from sheslikefood.com