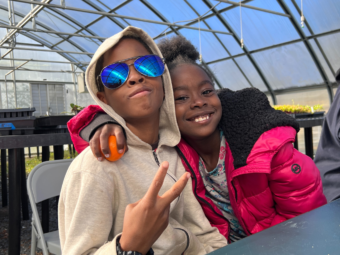 Thank you to all of Our supporters and community partners
We couldn't do what we do without our beloved community!
(Those who wished to remain anonymous are not listed, and we love you too!)
Sustainers
Your monthly donations help Food Moxie focus on our program work, and offered an important source of funding that we can count on.
Christine Whittemore
Stephen Gross & Trudy Heller
Thomas & Joanne Sharpless
Rosalind Dutton & Jill Gates Smith
Peggy Shafer
Melissa Bowe
Natalie Robin
Lisa Shulock & Nan Feyler
Gemma Mears
Laura Crandall
Jean Carn-Wolfe
Carol Fern Culhane
Lorraine McCarthy
Lisa and Michael Hogan
Eva Gladstein & Ben Burenstein
Pamela Courtleigh
Tempest Carter
Alexander Moss & Margaret Graham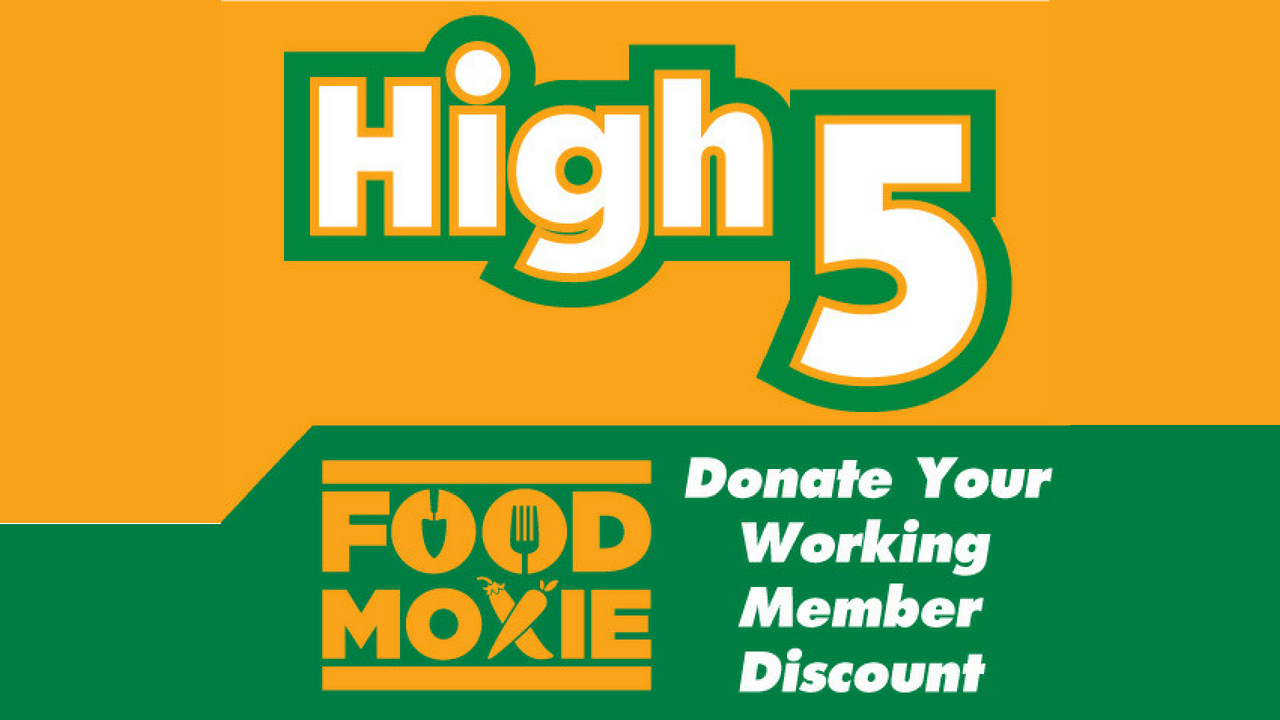 Weavers Way High Five Program
Through the High Five! Donate Your Discount program, A Weavers Way Coop member's 5% Working Member discount is automatically credited to Food Moxie. What a gift!
Rob and Margaret MacGregor
Don Miller & Susan Thompson
Melissa & Kweli Washington
Karen Melton
Mark and Jane Greenberg
David Breder
Patricia Berky
Dawn Pomento
Cheryl Croxton & Jeff Carter
Rickie Sanders
Julia Diviny
Judi Forman & Tom Dalton
Beth & Bruce Adelsberger
Ellen Deacon
Denise Venturi
William Ewing
Angela Ngai
Lewis Kramer
Aimee & Anthony Giampa
Jon Drucker
Jon Cohen & Jody Hill
Denise Haines & Robert Pollack
Emi Okamoto & Oscar Beteta
Barbara Bloomfield
Osea Remick & Angela Jubinville
Catherine & Patrick Coleman
Addison Larson
Kathye Nolan & Frank Torrisi
Anne Kaplan
Sylvia F. Carter
Nancy Trexler
Mira Rabin & Tom Whitman
Laura & Ron Siena
Sara Allen
Graham & Katharine Finney
Barbara Hare & George Dixon
Eduardo Villegas & Rosemary Barbera
Elliot & Ellie Seif
Lori Jardines & Lee Kaplan
Liza Hawley
Frances Jueds
Thank you to those who made an invaluable donation this year and last!
Ellen Lutz
Ann Davis
Diana & Robert McWilliams
Catherine Sulimay
Karel Kilimnik
Terrie Lewine
Myron Kanter
Virginia McIntosh & Phillip Scranton
Melissa Bowe
Christopher Van Vessem
David Picker & Ann Trail
Betty Ann Fellner
Patricia & David Binder
Barbara Gold
Arthur & Duane Kaplan Perry
Catherine & Jerome Strauss
Jane Combrinck-Graham & Richard Winston
Robert Smith
Judy Nakatomi
Nina Berryman
Caroline King
Kathryn Hodgkiss
Moffat Welsh
Lorraine McCarthy
Jane and Lawrence Schofer
Charles Patrick Long
George Roesser
Eartha Holland
Andrea Turner
Megan Maltenfort
Ashley Gripper
Stephanie Johnson
Alexander & Marjorie Russell
Sarah Dohle
Liza & Tom Steele
Susan de Jarnatt & Peter Schneider
Daniel Miller & Mary Schobert
Catherine Coleman
Susanne Wyss
Treva Burger
Erin Vertreace
Ilene Weiss
Adena Herskovitz
Edith Ervin
Martha Lask & Jonathan Harmon
Jason Henschen & Sarah Hollister
Ellyn Phillips
Jean & Russell Bellavance
Susan Schewel
Linda Schleifer
George McNeely
Patricia Segal & Stephen Segal
James Wyper
Dorothy Burton
Laura Birdsall
Gabriela Cesarino
Alexa Dunn
Catherine Kendig
Deborah & Mitchell Schwartzman
Alice Mandel
Barbara Hoffman
Mark Stern & Susan Seifert
Molly McLaughlin
Rebecca Baehr & Roger Schrading
Hilary Baum & Richard Stein
Linda & Mark Reichert-Putnam
Harriet & Sidney Zilber
Esther Wyss Flamm & Bradley Flamm
Evelyn Eskin
Kathleen Furin
Jessie Tharp
Harriet Dichter & John Schapiro
Howard Bilofsky & Margaret Shapiro
Amanda Gilmore
Gail Silver
Alexander Moss & Margaret Graham
David Haas
Alan & Roslyn Davis
Laura and Ronald Siena
Gail Sosnov
Cynthia Jeffress Little
Michael Marchino
Glenn Bergman
Richard Heiberger and Barbara Bloomfield
Terry Halbert & Bill Coleman
Bruce Sacks
Chris Van de Velde
Rebecca Peikes
Catherine Collautt
Ellen Sleeter
Sue Quirk
Karen Scholnick
Barbara Delacato
Amy Celentano
Rosa Lewis
Katherine Connolly & Alan Gardner
Marilyn & David Kraut
Howard Spodek
Nancy & Robert Elfant
Robert Messina
Queer Candle Co.
Germantown Jewish Centre
Many Hands Coffee Co.
We are proud to be partners with the following community foundations and organizations!
FOUNDATIONS
The Wyncote Foundation
The Nana Fund
The Seybert Foundation
The Foundation for Health Equity
The Patricia Kind Family Foundation
The McLean Contributionship
The Burlington Stores Foundation
The Henrietta Tower Wurts Memorial Foundation
FOUNDATIONS CONTD:
The Hilda Mullen Foundation
The Leo and Peggy Pierce Foundation
The AMJ Foundation
The Windmill Foundation
The Coleman Foundation
The Nararo Foundation
The Leeway Foundation
The Lida Foundation
The Rubenstein Foundation
The 1926 Foundation and Alpha Kappa Alpha Sorority Inc Omega Omega Chapter
COLLEGES, UNIVERSITIES AND LOCAL COMMUNITY GARDENS:
Penn Charter
Haverfor College Haverfellows
Temple University Research Intern Program
Drexel University Bridging the Gaps Program
Arcadia University
Pleasant Playground Memorial Garden
The Awbury Arboretum Community Garden
Businesses who've sponsored events or contributed in-kind