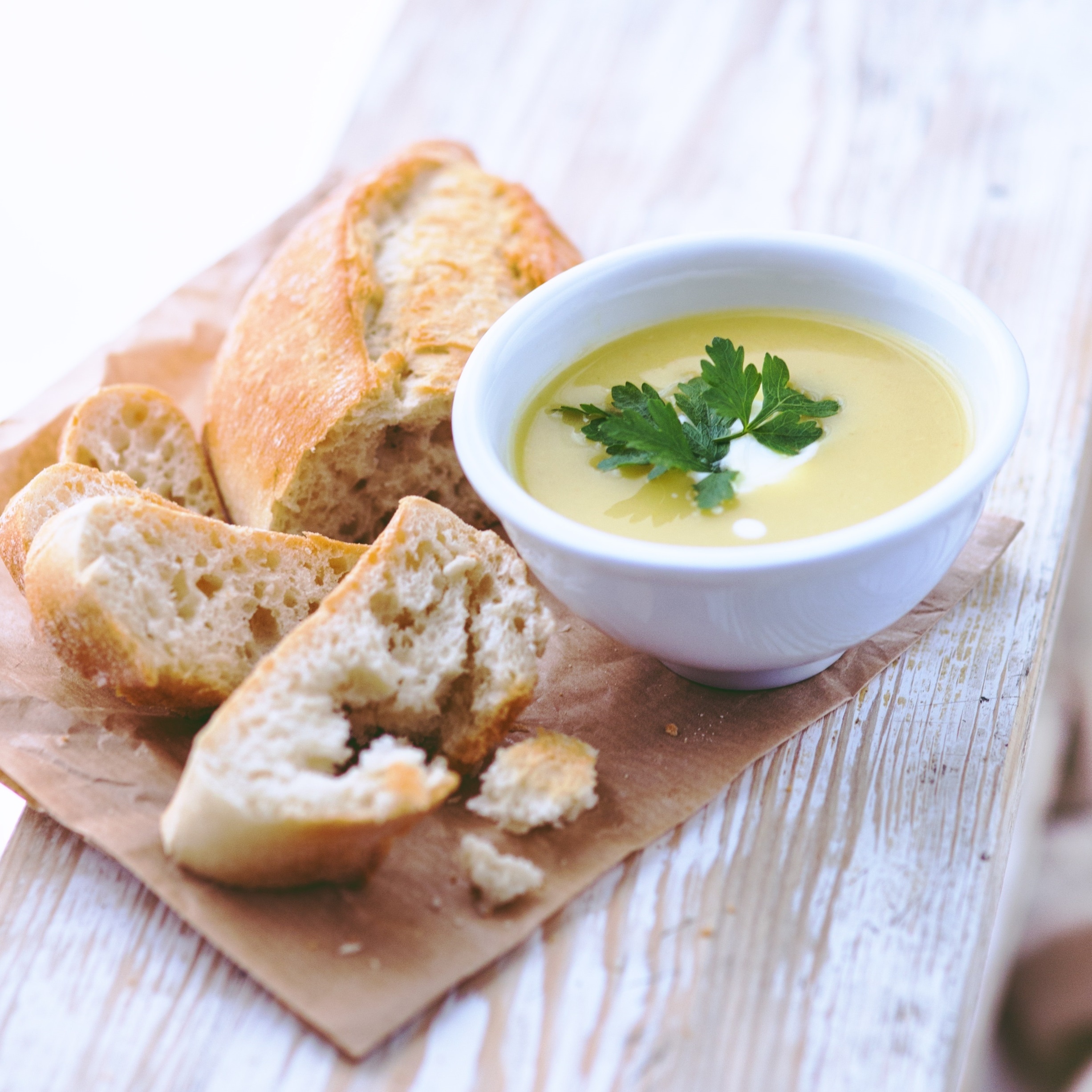 Ingredients:
4 medium leeks, dark green stems removed

1/2 large white onion, chopped

2 medium russet potatoes, peeled and cut into cubes

1 tablespoon flour

1 tbsp butter

4 cups vegetable stock

1/2 cup 2% milk

salt and fresh pepper
Instructions:
Wash leeks very carefully to remove all grit. Cut them horizontally and separate the rings to make sure no dirt remains. Coarsely chop them when washed.

In a medium soup pot, melt butter and add flour on low flame.

Using a wooden spoon, mix well. This will thicken your soup and give it a wonderful flavor.

Add chicken stock, leeks, onion, potatoes and bring to a boil.

Cover and simmer on low for about 20-25 minutes, until potatoes are soft.

Using an immersion blender, blend the soup until smooth adding the milk and adjusting salt and pepper to taste.

Serve immediately and enjoy!
Recipe adapted from skinnytaste.com