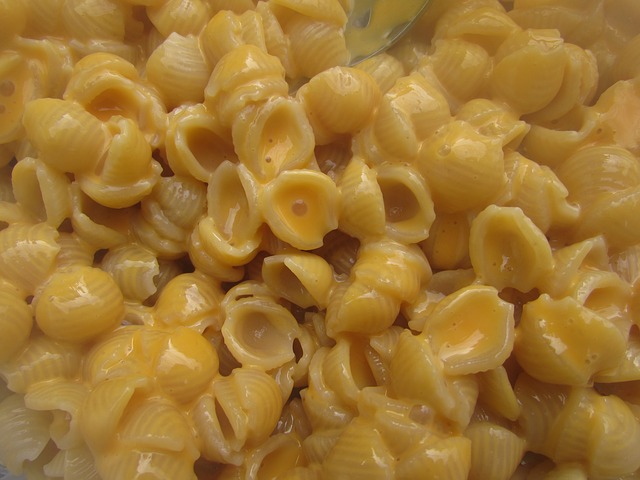 Ingredients
• 12 ounces medium-sized pasta shells, cooked according to package directions
• 1/4 cup unsalted butter (1/2 of 1 stick)
• 2 cups Unsweetened milk (or the milk of your choice)
• 1/2 teaspoon salt, or to taste
• 1/2 teaspoon pepper, or to taste
• 1/2 teaspoon garlic powder
• 1/4 teaspoon ground nutmeg, optional
• 1 cup canned pumpkin puree (not pumpkin pie filling)
• 1 1/2 cups (about 6 ounces) extra-sharp cheddar cheese
• 1/2 cup (about 2 ounces) parmesan cheese, finely grated

Instructions
Cook pasta according to package directions, drain, and set pasta.
In a large skillet, add the butter and melt over medium heat to melt.
Slowly add the milk, stirring constantly.
Add the salt, pepper, garlic powder, optional nutmeg, and stir.
Add the pumpkin puree and stir.
Add the cheddar, Parmesan, and stir until melted and smooth.
Add the pasta and stir well. Serve immediately.

Tips:
Depending on how you like it, if macaroni and cheese is too thick, add a splash of milk or water to thin out to taste.