Seed To Supper 2022
September 29, 2022 @ 6:00 pm

-

9:00 pm
Join us on Thursday, September 29th, 2022
6 to 9 p.m. at

Brookfield Events
8801 Stenton Avenue
Wyndmoor, PA 19038
* Please note the venue change!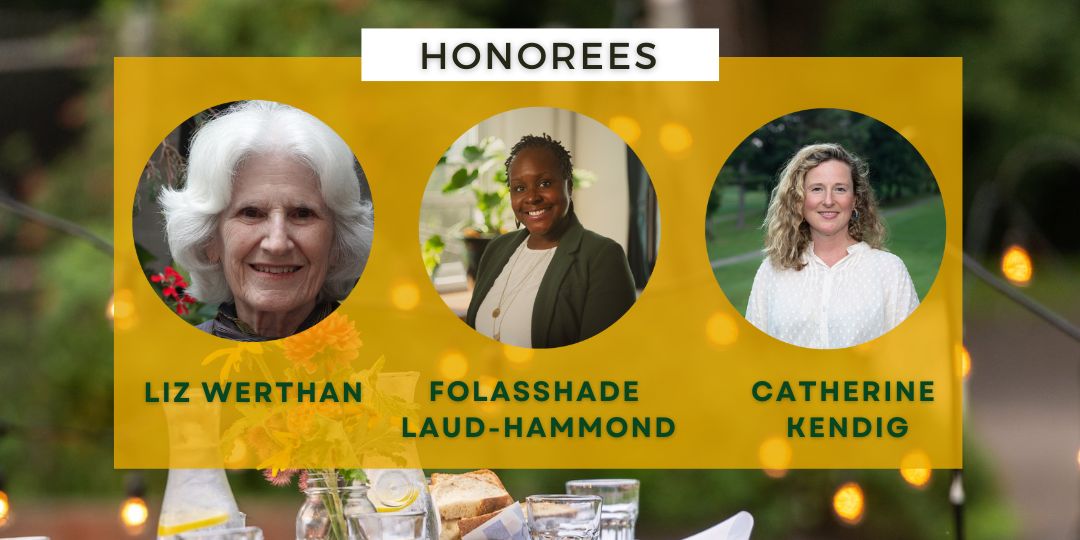 TICKETS ON SALE NOW!
BUY TICKETS NOW!
Featuring:
Music by local singer/songwriter, organizer, educator and farmer Sam Rise and local musician and Henry Got Crops Farm Market Manager Ash Phillips
Food by Weaver's Way Executive Chef Bonnie Shuman and Students from Food Moxie programming with the help of Chef Gail Hinson
Drinks from Philadelphia Brewing Company, Commonwealth Ciders and Moore Bros Wine
A signature cocktail made by Food Moxie staff with culinary herbs grown from our garden
Flowers from Food Moxie Gardens and TrueLove Seeds
ACTIVITIES INCLUDING:
– Silent Auction
– Conversation Prompts/Starters
– History gathering (bring your stories!)
– Award Ceremony
2022 HONOREES
Liz Werthan: Liz has been part of Food Moxie since its inception. She is deeply interested in our community and in supporting families and children. She believes that working on critical issues on a small scale can teach us much about how to have real impact with families as Food Moxie is doing at Stenton Family Manor and through its other programs at Saul, MLK HS and Awbury Arboretum. Liz is also a long-time working member of Weavers Way Coop.
Folasshade Laude-Hammond: As a public health advocate, steward of social justice initiatives, and nonprofit leader, Folasshade works across a variety of disciplines to co-create equitable, healthy organizations and communities. Her approach is rooted in appreciative inquiry and inclusive practice. Her work is informed by the lessons and legacy of ancestors and; she purposefully integrates the lived experiences and perspectives of people impacted by any change effort she supports. For more than 20 years, she has been designing programs, building coalitions and strengthening organizations that help children, youth and families. Her work spans across public schools, colleges and universities, community-centered organizations, businesses, and includes partnerships with civic and political leaders. Folasshade has a BA in Sociology from Pennsylvania State University, a MS in Organizational Development and Leadership from Philadelphia College of Osteopathic Medicine, an MPH from Drexel University, and a Diversity, Equity, and Inclusion certificate from Cornell University. Folasshade lives in Philadelphia with her daughter. She welcomes opportunities for collaboration with openness, kindness, and joy.
Catherine Kendig: Catherine has worked at the intersection of energy, environmental policy, and business for over a decade. Her background in ecology inspires her to take a holistic approach to solving issues related to social justice and urban sustainability. She has served on the Food Moxie board for several years, served as interim ED, and currently serves as the co-chair with Folasshade.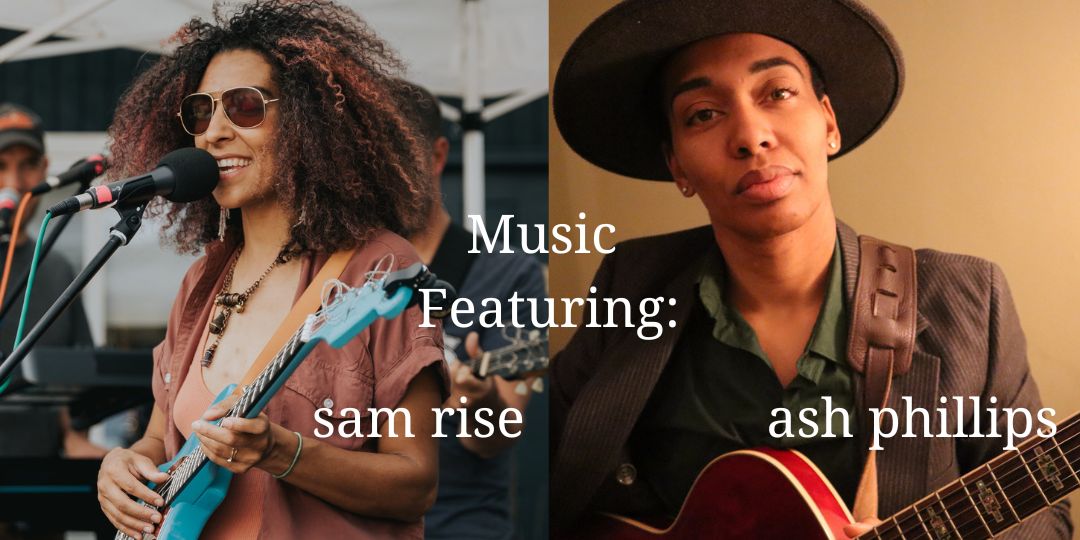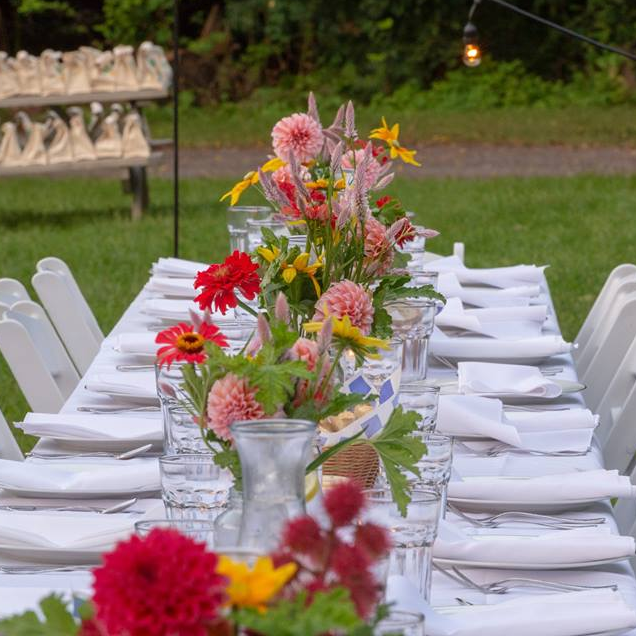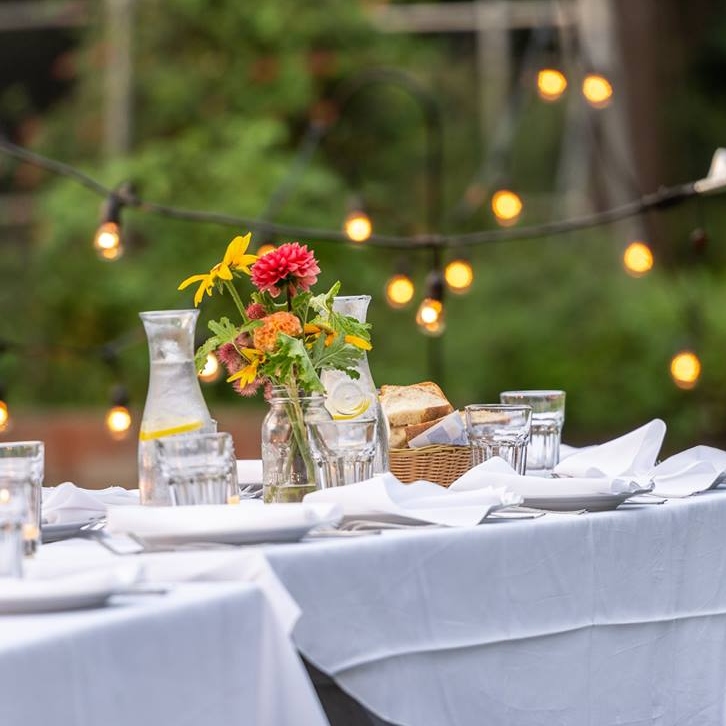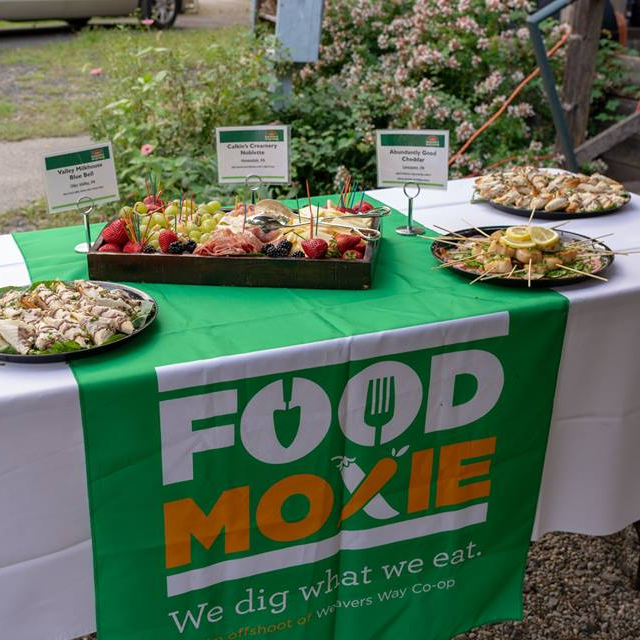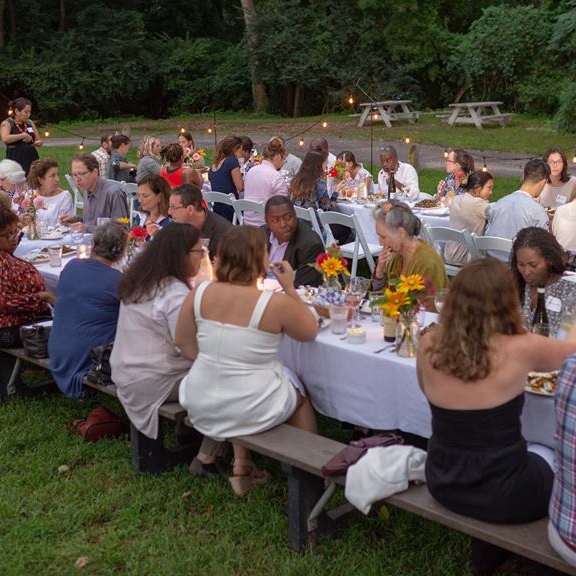 All proceeds raised from Seed to Supper support our programming. Thank you for your support of FOOD MOXIE's work.
FARM CLUB: 
Located at FOOD MOXIE's Hope Farm, Farm Club provides high school learners at Martin Luther King High School affected by autism and intellectual disabilities with lessons on growing and cooking healthy food while focusing on sensory learning and development, and practice of life skills.
GARDEN CLUB, HOPE KITCHEN:
Taking place at Hope Garden, a 1⁄2-acre farmette behind Stenton Family Manor, one of the largest emergency housing facilities in Philadelphia, Garden Club is a year-round program for children age 5-17 years-old at Stenton. Hope Kitchen is a foundational cooking series that integrates practical and healthy tips to support the needs of busy families on a limited budget.
LAND LAB:
At the largest urban agricultural high school in the country, FOOD MOXIE gets students at Saul Agricultural High School away from their desks and into the dirt, utilizing a land-to-table curriculum.
FOOD DISTRIBUTION: Across our programs and sites we support redistribution of fresh produce back into the community; where the food goes is determined by our program partners, participants, and staff in partnership with other mutual aid organizations
FOOD MOXIE is the largest and most innovative organization directly addressing the intersecting issues of poverty, food access and education, and building healthy communities in Northwest Philadelphia. Founded in 2007 by Weavers Way Co-op, we connect people to the earth and their food, as well as to themselves and one another, through partnerships with schools and place-based organizations.