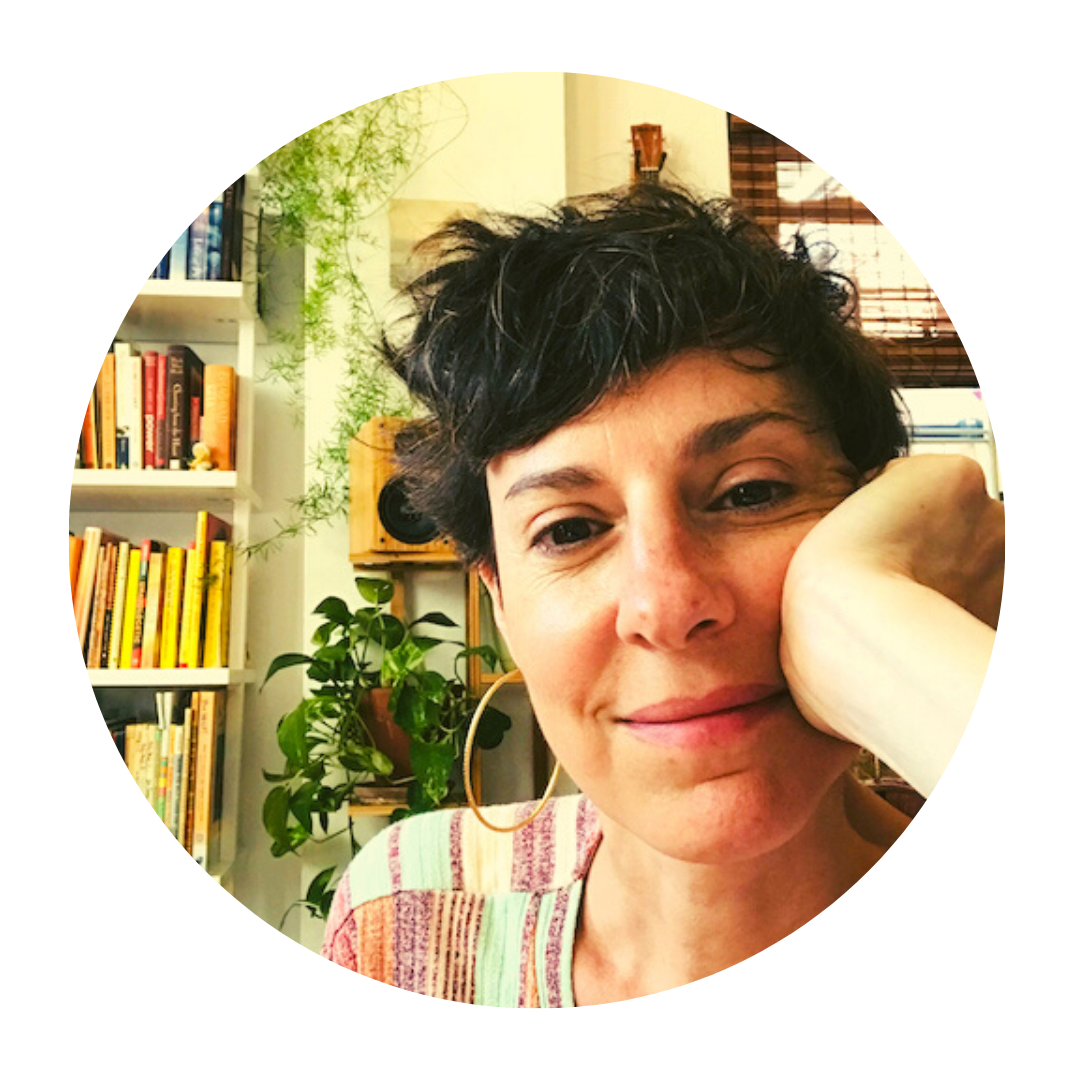 Kimberly 'Kim' Fleisher (pronouns- she/her)
Executive Director
Born and raised in Philadelphia, Kim's earliest memory is connecting with the earth by making mud pies in her grandparent's backyard. She honors that although the conventional name for our city is Philadelphia, we reside in Lenapehoking, the ancestral, stolen territory of the Lenni-Lenape. Kim holds an undergrad degree in anthropology from Penn and a master's degree in education from Chestnut Hill College. A former Philadelphia preschool and public elementary school teacher, she also co-founded and directed The Reiki School + Clinic, pioneered Integrative Medicine programming at Penn Medicine, and served as Strategist and Operations Director for The Lotus Institute, an international nonprofit offering mindfulness and trauma resiliency training to changemakers. As a longtime educator, community gardener, social justice advocate, meditator, and integrative medicine practitioner, Kim brings a holistic, liberatory approach to organizational development. She is dedicated to cultivating relationships rooted in care, building sustainable operations that impede burnout, creating curriculum that builds agency, and redistributing leadership and power to those most negatively impacted by harmful systems. Kim believes that creating more access, equity and justice in the food system is a key to community healing and reconciliation.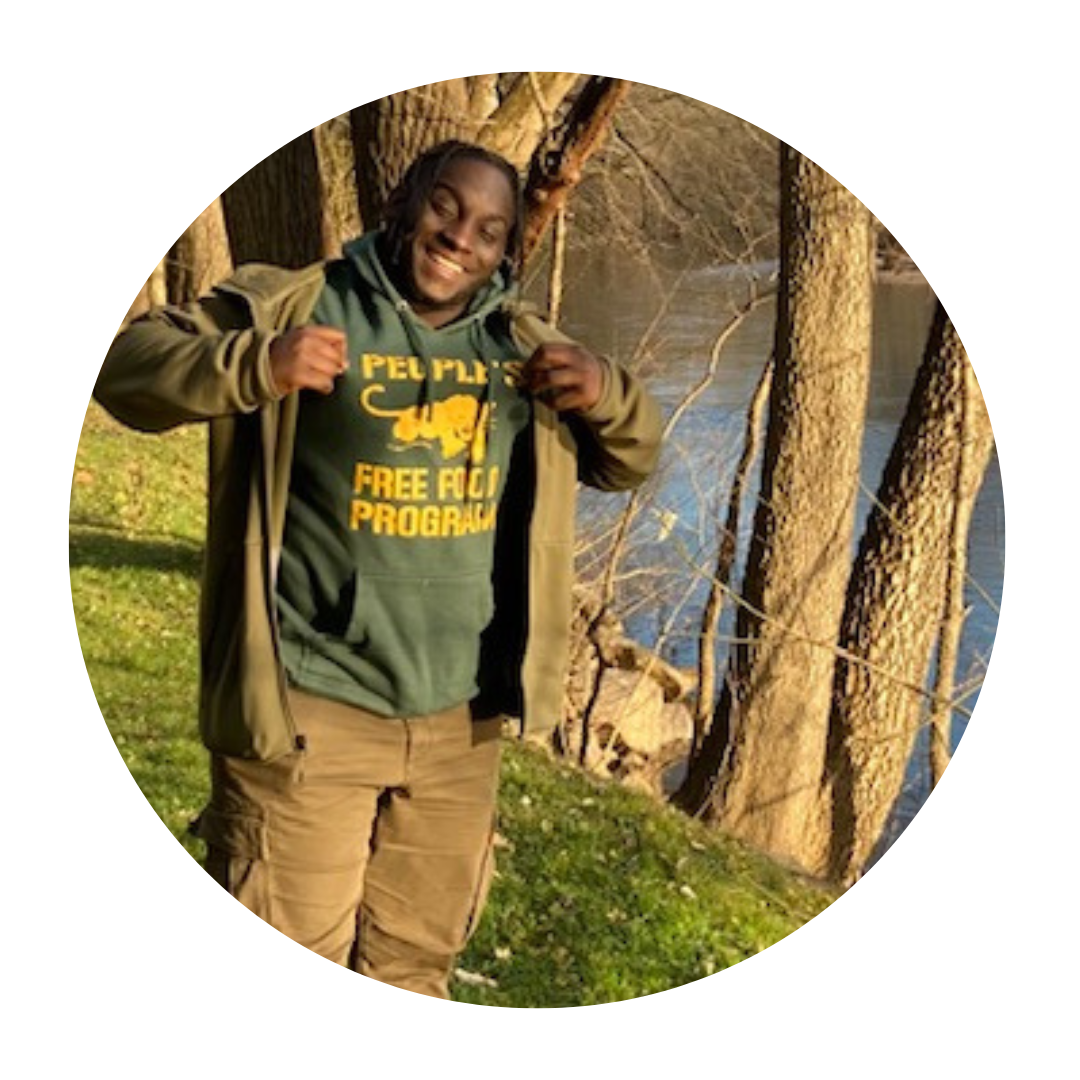 Antoine Fowler (pronouns- he/him)
Lead Educator and Grower- Stenton Family Manor and Martin Luther King High School
Growing up in Philadelphia, Antoine always felt motivated to seek and understand the truths at
the roots of the issues that harm communities.
As a former youth, high school, and college athlete, Antoine shares the values he has learned from playing sports by volunteering time as a youth football coach and training former players looking to improve sports performance/wellness. He is involved with local youth-centered
organizations such as Youth Art & Self-Empowerment Project and Sankofa Community Farm.
Antoine has an undergraduate degree in Criminal Justice from Clark Atlanta University, and is completing his Master of Public Health at Temple University.
Antoine identifies as Native African and feels a strong connection to black and brown communities working towards food sovereignty and sustainable relationship with the land. He also attributes his gravitation towards urban agriculture to a personal journey of understanding
how the food we eat affects body, mind, and spirit. Antoine looks forward to applying his educational and lived experiences towards building upon food sovereignty within his home community and empowering youth and families to get involved with urban agriculture.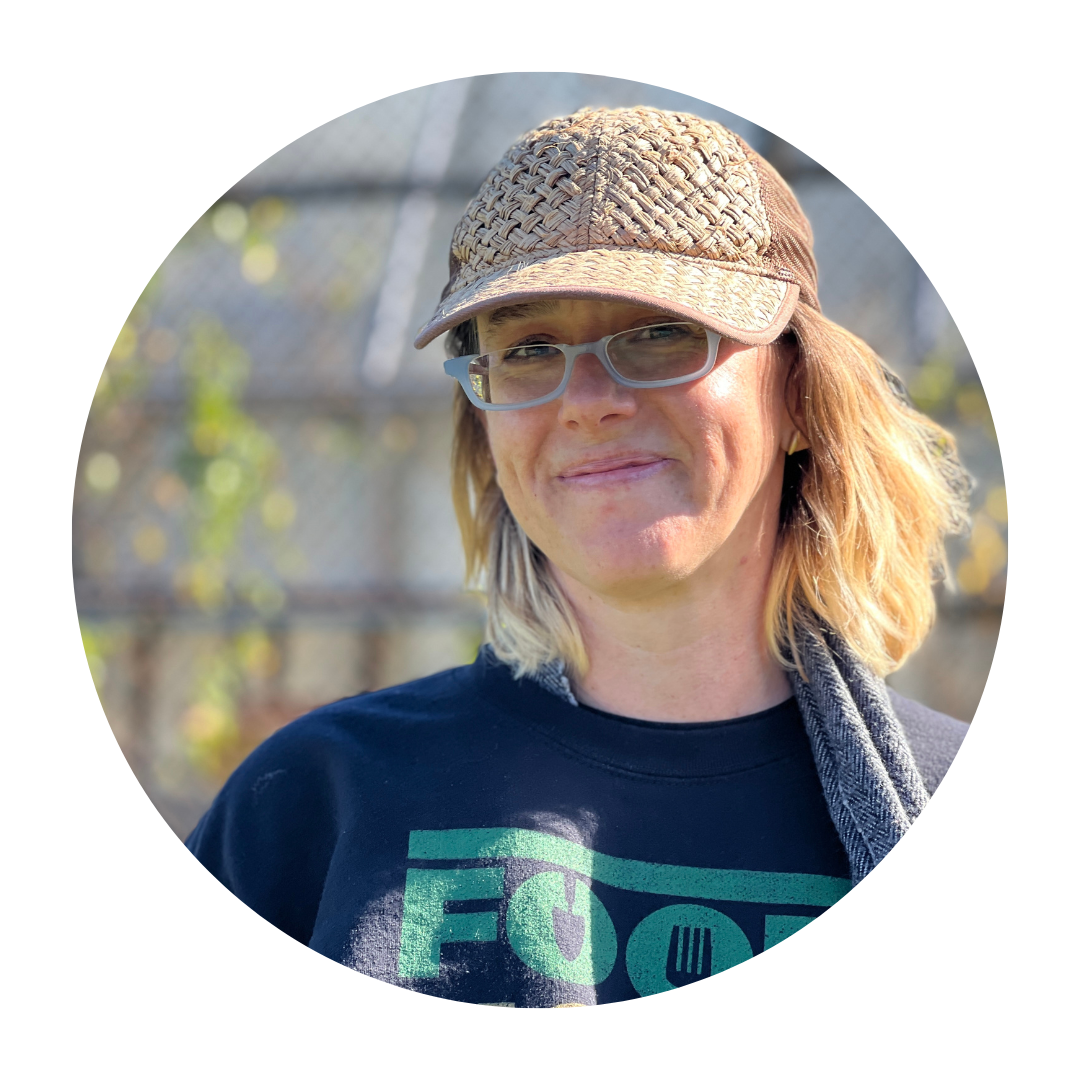 Dorene Reggiani (pronouns-she/her)
Program Manager
Dorene has been interested in gardening and health since a young age.  Her love of gardening and cooking comes from her grandmother passed down from great grandparents who farmed olives in Sicily.  She graduated from Rutgers University with a Bachelors in Nutritional Science, then moved on to study Herbal Medicine for 4 years.  When she moved to Philly 19 years ago she taught many workshops and classes on plant medicine, as well as offered local plant walks, and one on one health consultations empowering and supporting her client's active role in their healthcare.  She gained much of her gardening experience working for local landscape companies. With this knowledge and experience she then started her own landscape garden business in NW Philadelphia, where she utilized medicinal and native plants in her designs.
She is very excited to use her personal and professional experience around plants, healthy cooking, and gardening to continue to support, inspire and build upon the connection our communities have to the earth and their food.
Image by Adrienne Carwheel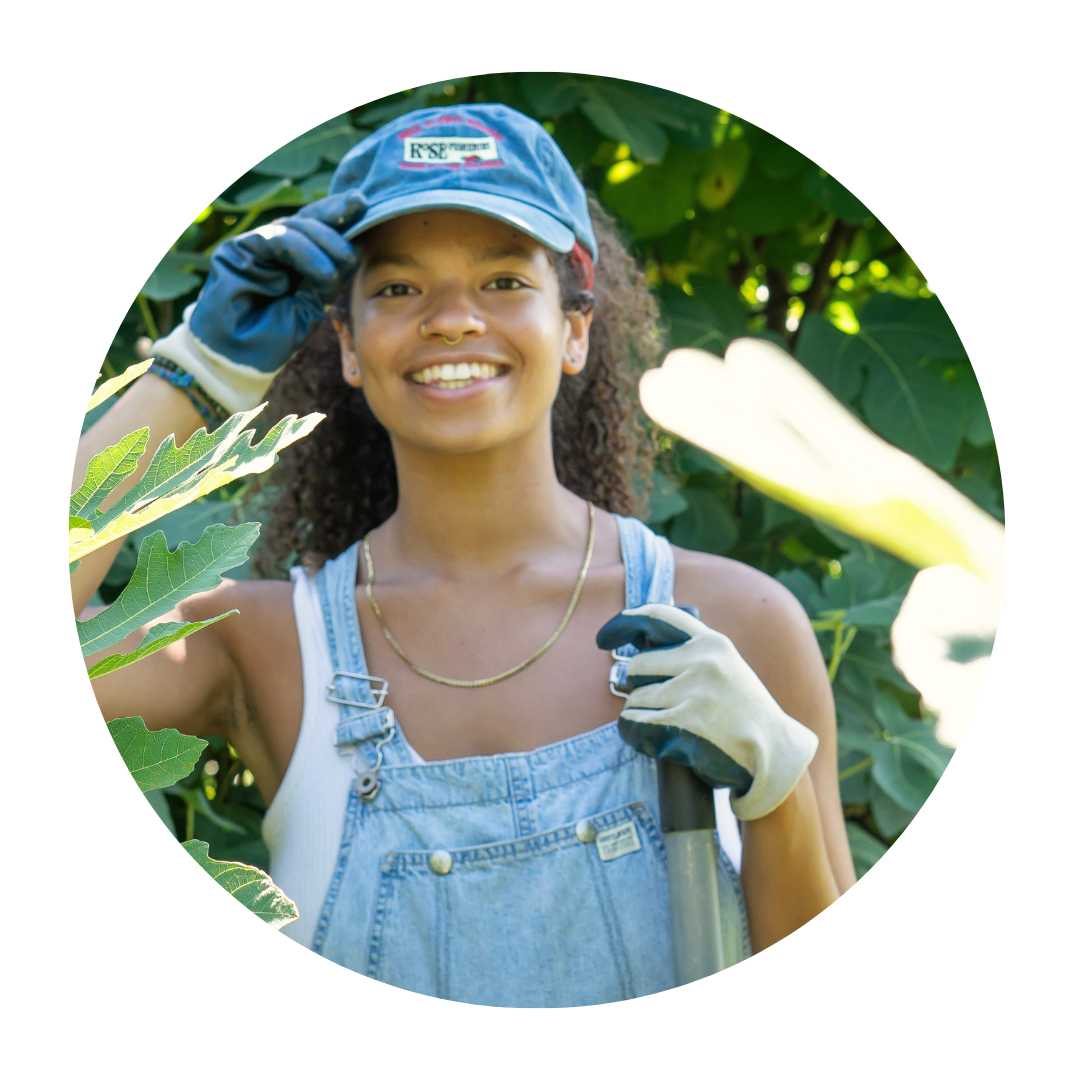 Ainhoa Woodley (Pronouns- They/Them)
Lead Educator and Grower- Saul Agricultural High School
Coming of age in the lush forests of Portland, Oregon, Ainhoa has always felt a sacred call to land stewardship & earth based wisdom. Being Black and queer in a white-dominated space caused them to find divine kinship with the land, as if the elements were asking them to nest in a place where they otherwise felt placeless. 
It is because of this relationship and sense of place that Ainhoa believes in the beauty that comes with generating a bond with the land, liberatory farming education, and forming autonomous communities through the creation of food accessibility. Ainhoa understands that nature has been the site of deep-rooted trauma for Black and brown folks, and yet has also sustained profound healing, joy and nourishment. Their journey into nature-based learning is inspired by this joy, and with that in mind, Ainhoa has been moved to seek opportunities teaching and learning on the land of their own community. 
.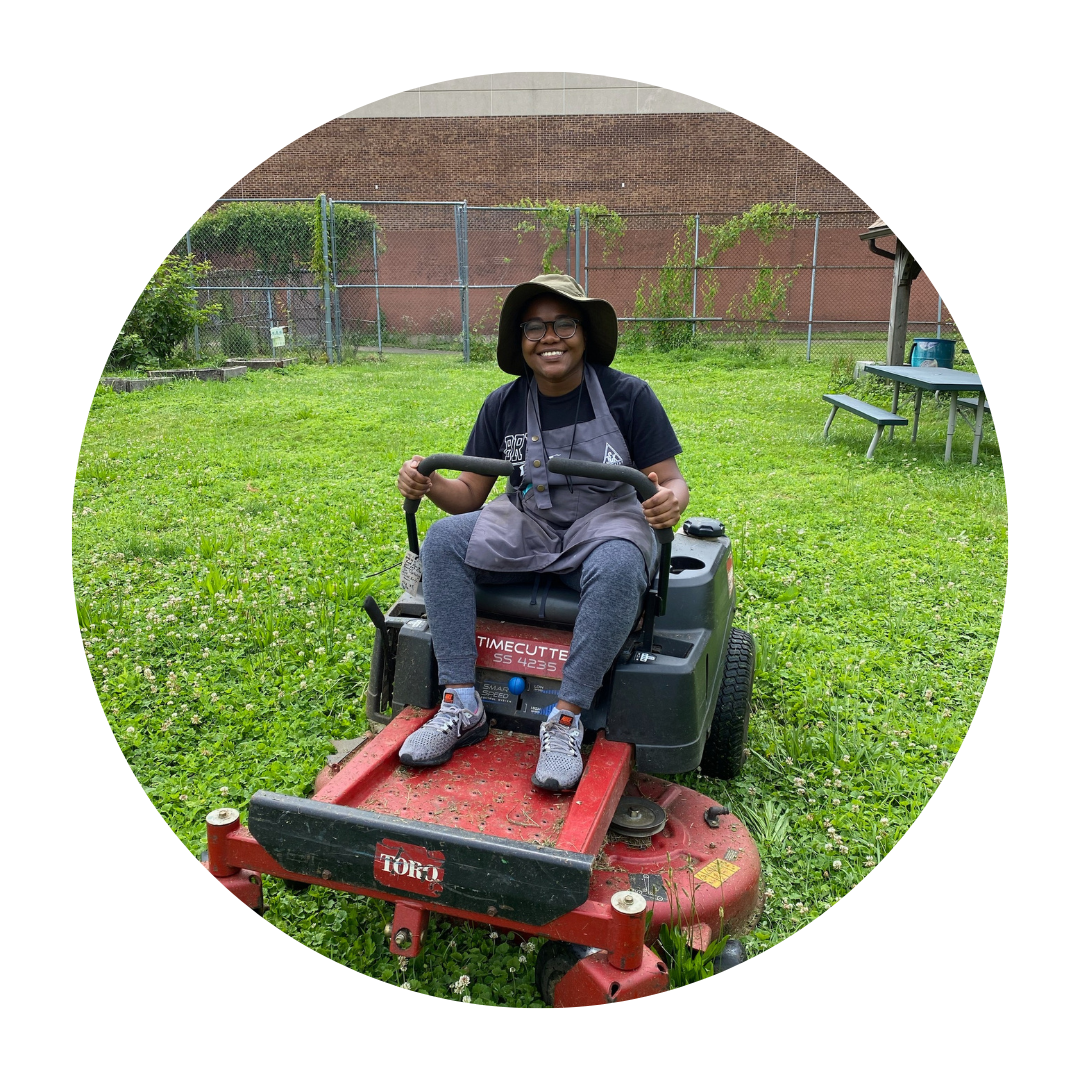 Summer staff: Alyssa Michel (pronouns- she/her)
SUMMER 2022 Grower And Educator
Alyssa attended Cheltenham High School where she served as the president of the organic farm club. There, she learned how to garden both outside and hydroponically and taught other students how to do the same. As she became interested in combating food waste and insecurity in her area, she began her Girl Scout Gold Award project, A Second Hand, where she worked on creating a virtual food pantry.
Currently, Alyssa is pursuing a Bachelors in Cognitive Science from Yale University with a focus in cognitive neuroscience. In New Haven, CT, she produces podcasts for the Yale Daily News and serves as a health educator at public schools in New Haven. Through these activities, Alyssa has developed a love for community empowerment and education and uses her podcast platform, Full Disclosure, to amplify marginalized voices. Through urban agriculture, Alyssa hopes that she can help to empower adults and children alike to grow their own fresh produce and feel connected to the land.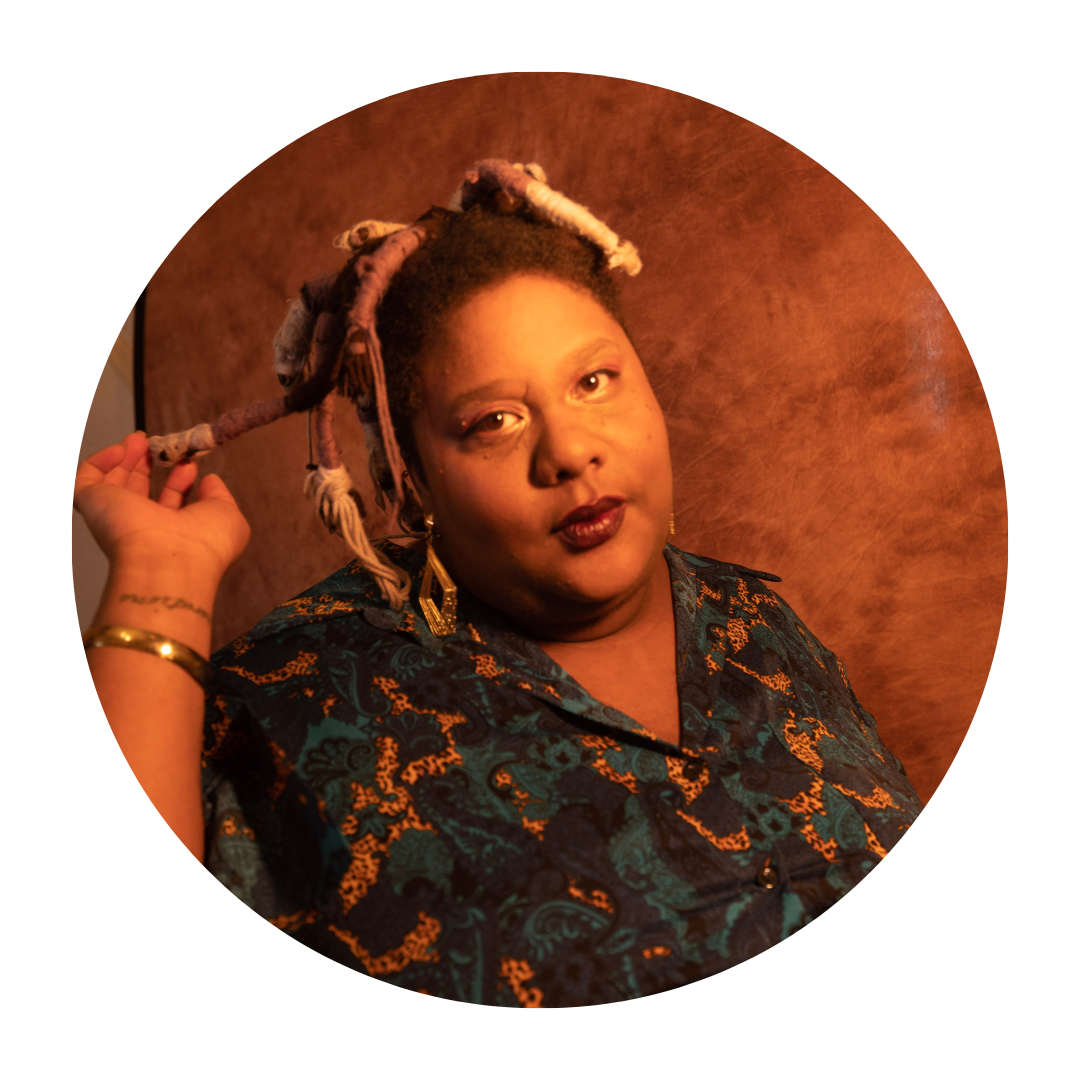 LEEWAY Media Artist in Residency: Ra Primus (pronouns- they/them)
LEEWAY Media Artist in Residency
Ra Primus is an interdisciplinary artist who has been living in West Philadelphia for the past six years. They are originally from P.G. County, Maryland. Their practices include, audio collages, bass guitar, poetry, singing, and painting. They have a strong belief that life itself is one's greatest performance. With every conversation, outfit and space occupied, Ra makes the intentional effort to create and curate their time into a living masterpiece. As a 2023 recipient of Leeway's Media Artist in Residency, Ra plans to collaborate with Food Moxie in order to document the creation of seed to table food systems that benefit marginalized communities in Northwest Philadelphia. With an audio journal splicing together meetings, interviews, testimonials, speeches, poetry, music and found sound, the collaboration will speak to bridging food and economic insecurity and creating food sovereignty, in the context of racial justice.
FOOD MOXIE BOARD OF DIRECTORS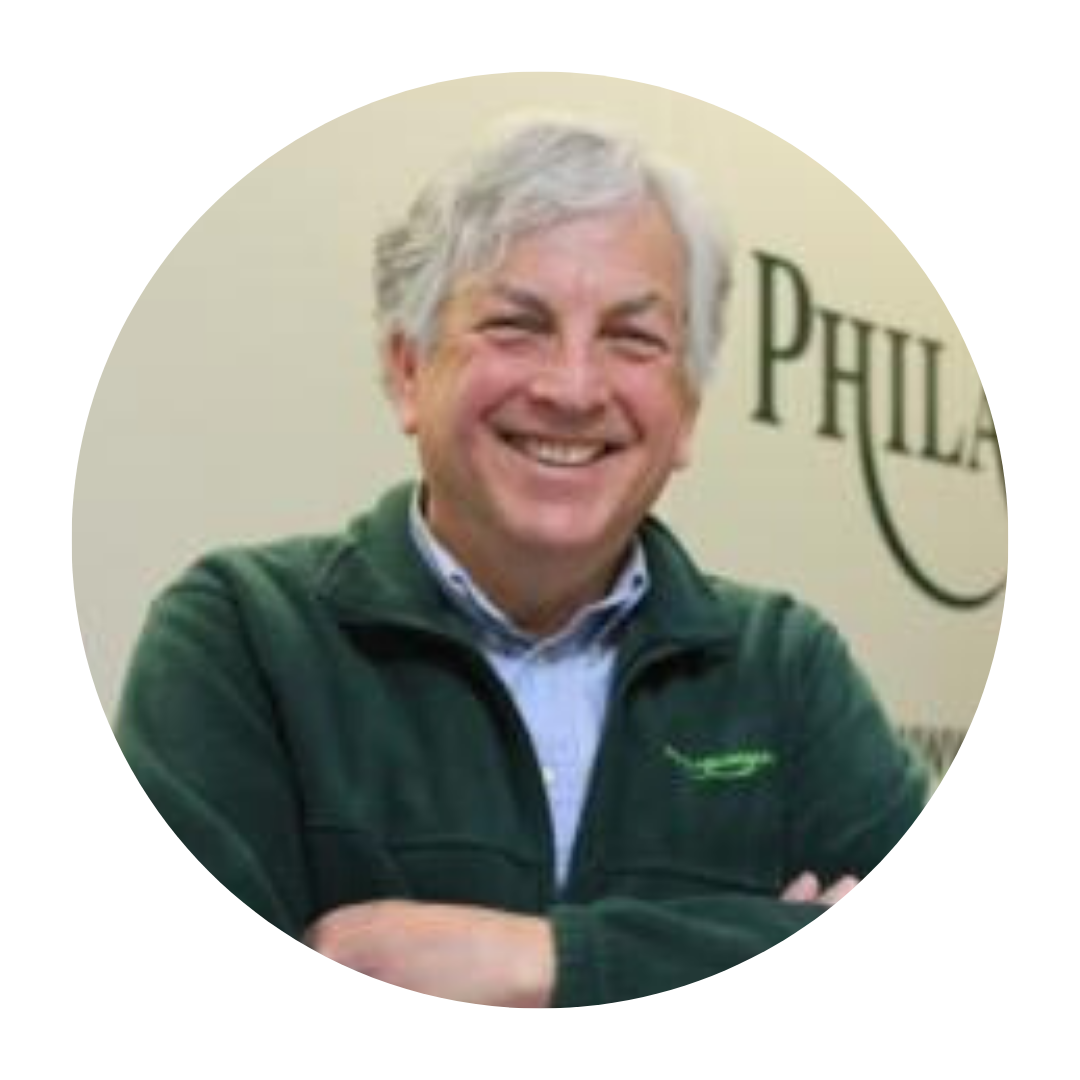 Glenn Bergman
Glenn Bergman is the founder of Food Moxie: his vision of Weavers Way sponsoring its own non-profit focused on increasing access to healthy food has blossomed into a multi-site organization that engages in a variety of partnerships to empower children, youth, and families with the values and knowledge to be healthy, strong, and informed. Glenn now serves as the Executive Director of 
Philabundance
. Glenn is a long-time resident of East Mt. Airy.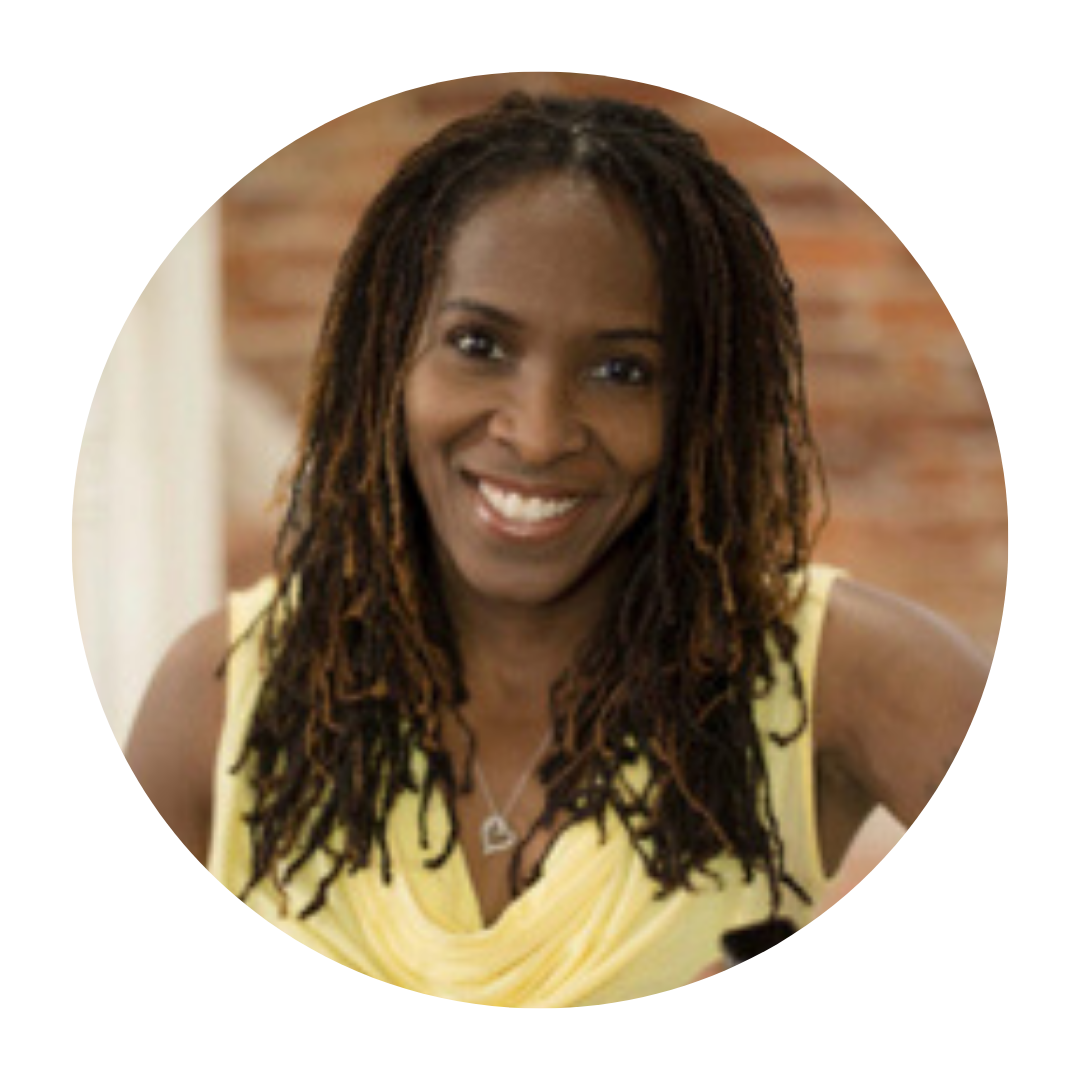 Jean Carn-Wolfe
Jean is a Deputy City Solicitor for the City of Philadelphia in the Child Welfare Unit, where she represents the Department of Human Services in Family Court and provides counseling and advice to DHS regarding the complex array of statutes, regulations and policies that govern the child welfare system. She has run 7 marathons and 20+ half marathons and has grown to understand the link between food, energy and overall well being. Raised by a jazz musician and an entertainment attorney in Atlanta, GA, she received her B.A. from UCLA and her J.D. from the University of Southern California.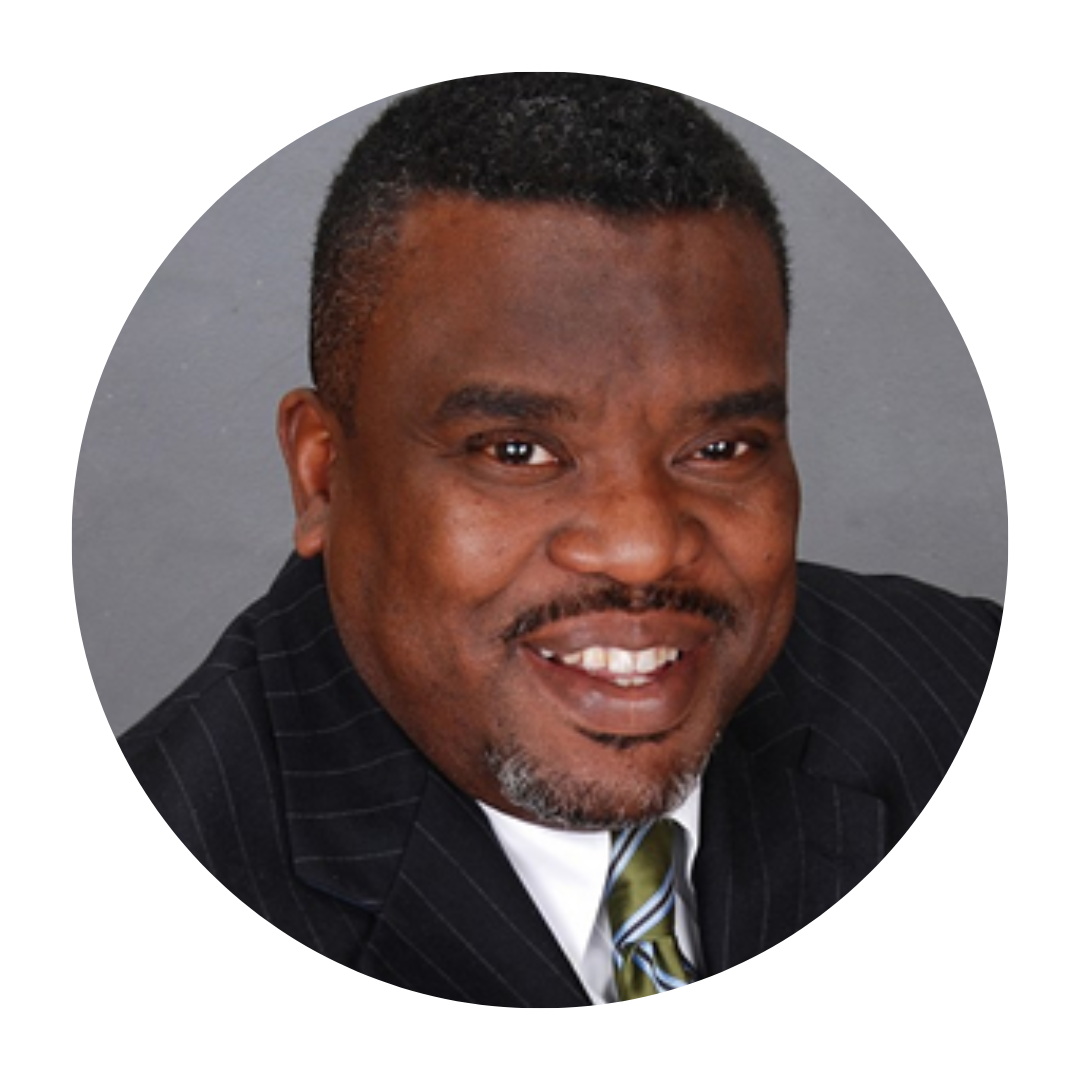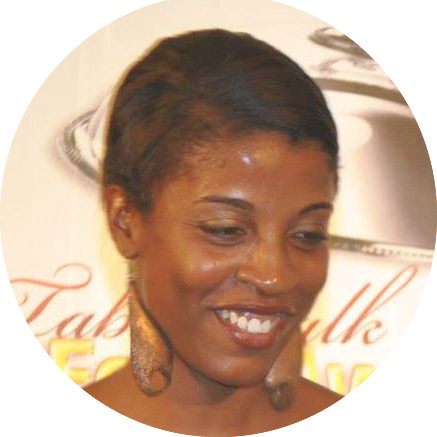 Marie Clark
Marie Clark is a seasoned communications and program management professional with nearly 25 years of experience providing program design and strategic communications services to nonprofit, foundation, government, and corporate clients. As a program management and communications consultant, her work has included designing and managing a multi-year national civil society capacity building project in Trinidad & Tobago. Today, Marie lives in Philadelphia and her consulting work largely focuses on working with clients to design and cultivate strategic programming, partnerships and communications that yield new funding, access to new and expanded audiences, and other opportunities.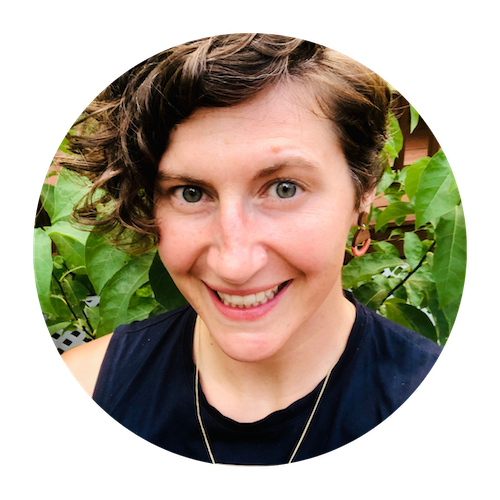 Laura Crandall
Laura Crandall has lived in Philadelphia for the last 10 years where she has directed and managed programs focused on youth development, food access, and food justice. She also has over 10 years of experience as a food and gardening educator in Philadelphia, Oakland, and Boston. Currently, Laura works as the Director of Food Security Initiatives for the Office of Children and Families at the City of Philadelphia. In this role, she focuses on both making sure people in Philadelphia can connect to food and comprehensive resources to address both immediate needs and the root causes of food insecurity. Laura is also an Ex-Officio member of the Philadelphia Food Policy Advisory Council (FPAC) and Co-Chair of FPAC's Anti-Hunger Subcommittee. She received her Master's Degree in Community and Regional Development from the University of California at Davis. Laura is a community gardener at Sankofa Farm and she loves cooking, preserving, sharing, and eating food!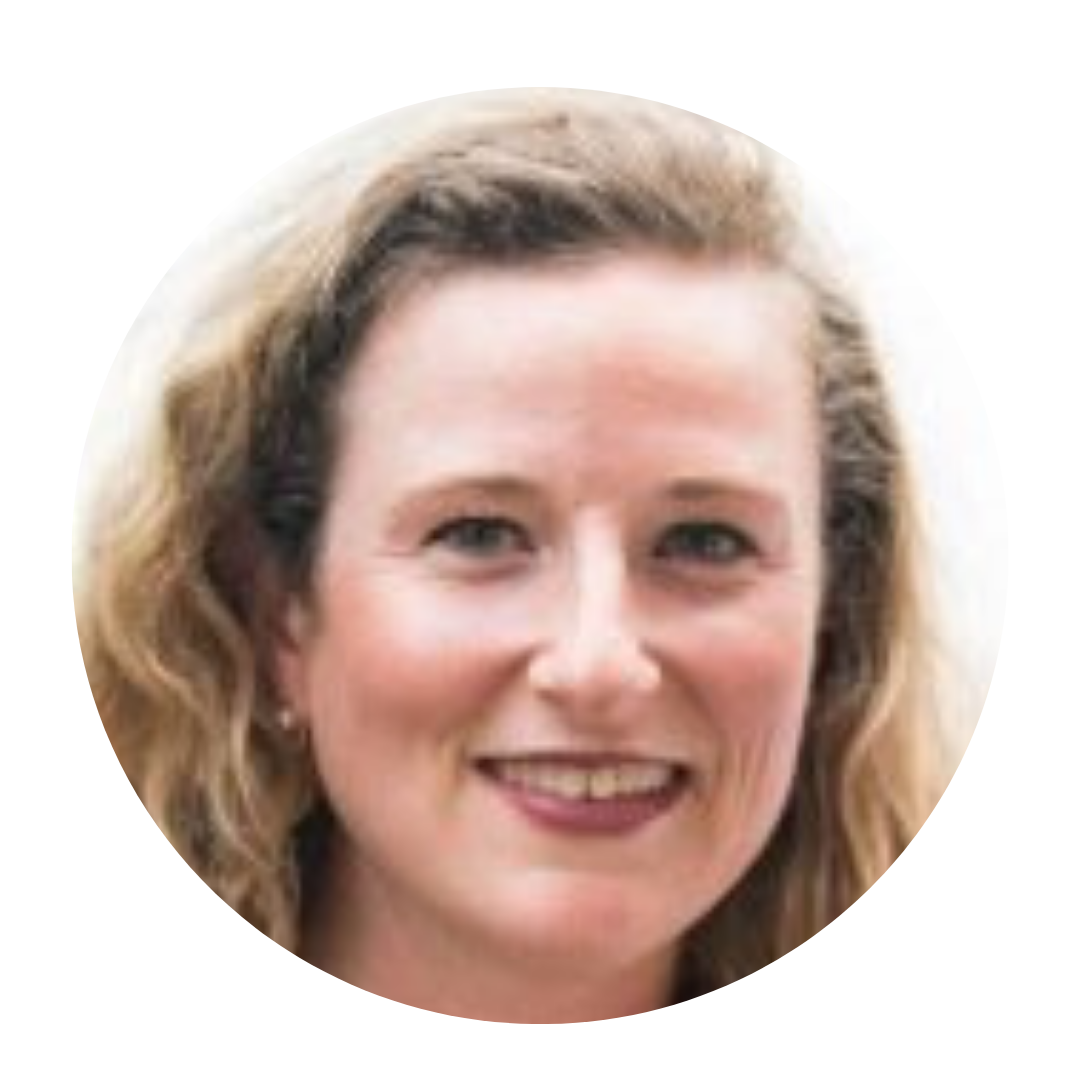 Catherine Kendig
Co-Chair
Catherine has worked at the intersection of energy, environmental policy, and business for over a decade. Her background in ecology inspires her to take a holistic approach to solving issues related to social justice and urban sustainability. In her current role she works for Tesla where she works to expand the presence of sustainable energy solutions across the Greater Philadelphia region. She and her partner are part of the Ralph Brooks Community Garden. Her passion for urban farming began while volunteering at Common Good City Farm in Washington, DC.  Determined to continue to build upon this impactful work in Philadelphia, Catherine began volunteering with FOOD MOXIE four years ago.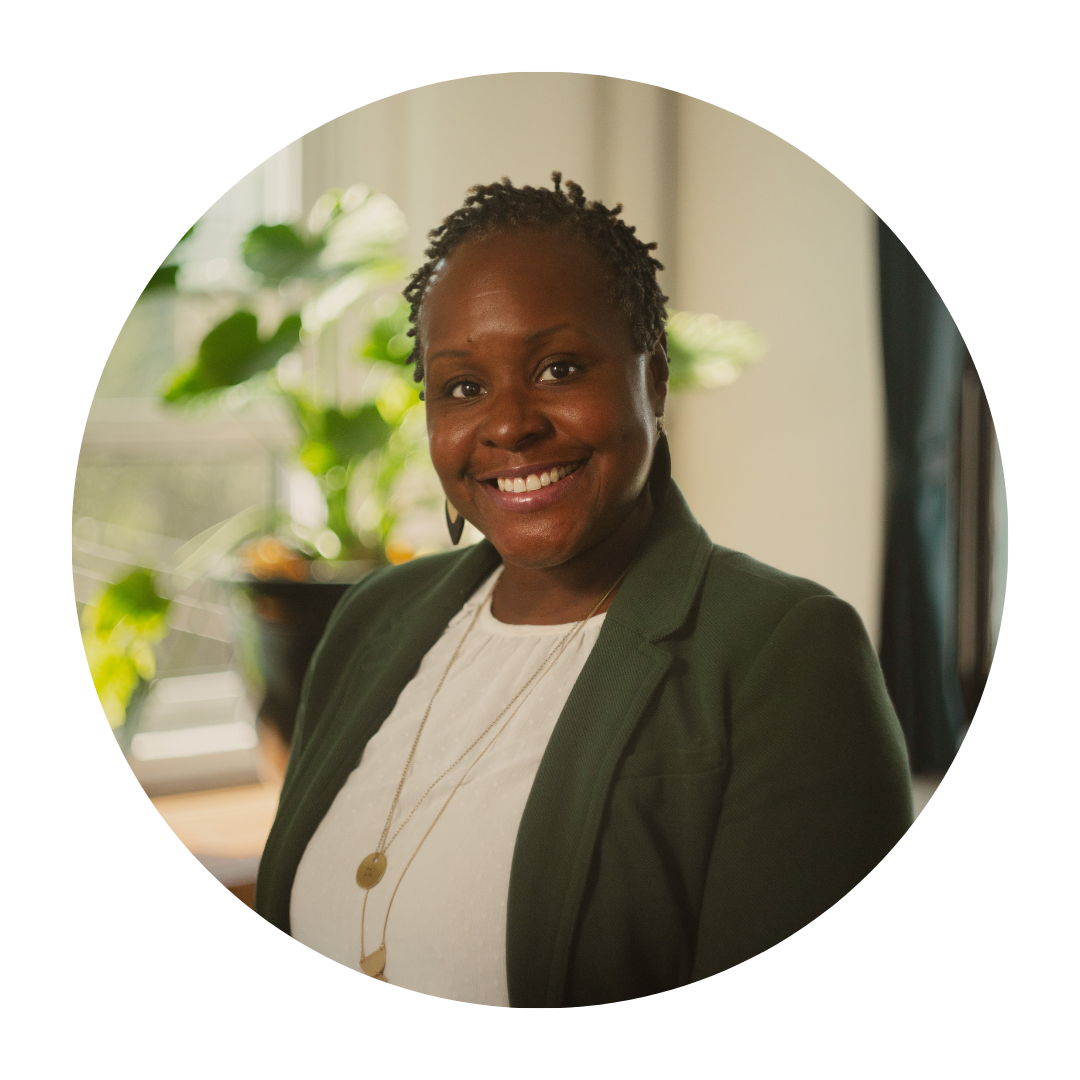 Folasshade Laud-Hammond
Co-Chair
As a public health advocate, steward of social justice initiatives, and nonprofit leader, Folasshade works across a variety of disciplines to co-create equitable, healthy organizations and communities. Her approach is rooted in appreciative inquiry and inclusive practice. Her work is informed by the lessons and legacy of ancestors and; she purposefully integrates the lived experiences and perspectives of people impacted by any change effort she supports. For more than 20 years, she has been designing programs, building coalitions and strengthening organizations that help children, youth and families. Her work spans across public schools, colleges and universities, community-centered organizations, businesses, and includes partnerships with civic and political leaders. Folasshade has a BA in Sociology from Pennsylvania State University, a MS in Organizational Development and Leadership from Philadelphia College of Osteopathic Medicine, an MPH from Drexel University, and a Diversity, Equity, and Inclusion certificate from Cornell University. Folasshade lives in Philadelphia with her daughter. She welcomes opportunities for collaboration with openness, kindness, and joy.
Kiasha Huling, MSW/LSW
Kiasha Huling, MSW/LSW is a tenured social worker and environmental advocate. Kiasha serves as a capacity building and DEI consultant specializing in mission alignment and program development. She has organized and engaged communities around the issues of public health, equity, and environmentalism as a social work professional. Kiasha is a graduate of Temple University and the University of Pennsylvania. Currently serving on the Steering Committee for the Pennsylvania Horticultural Society's Tree Tenders Program, the Community Advisory Board for the Division of Chronic Disease Prevention for the Philadelphia Department of Public Health, and the AccessMatters Information and Education Committee, Kiasha is committed to advocating for more environmental investment in Black and Brown communities as indicators of better health & wellness and stronger cohesion in Philadelphia neighborhoods.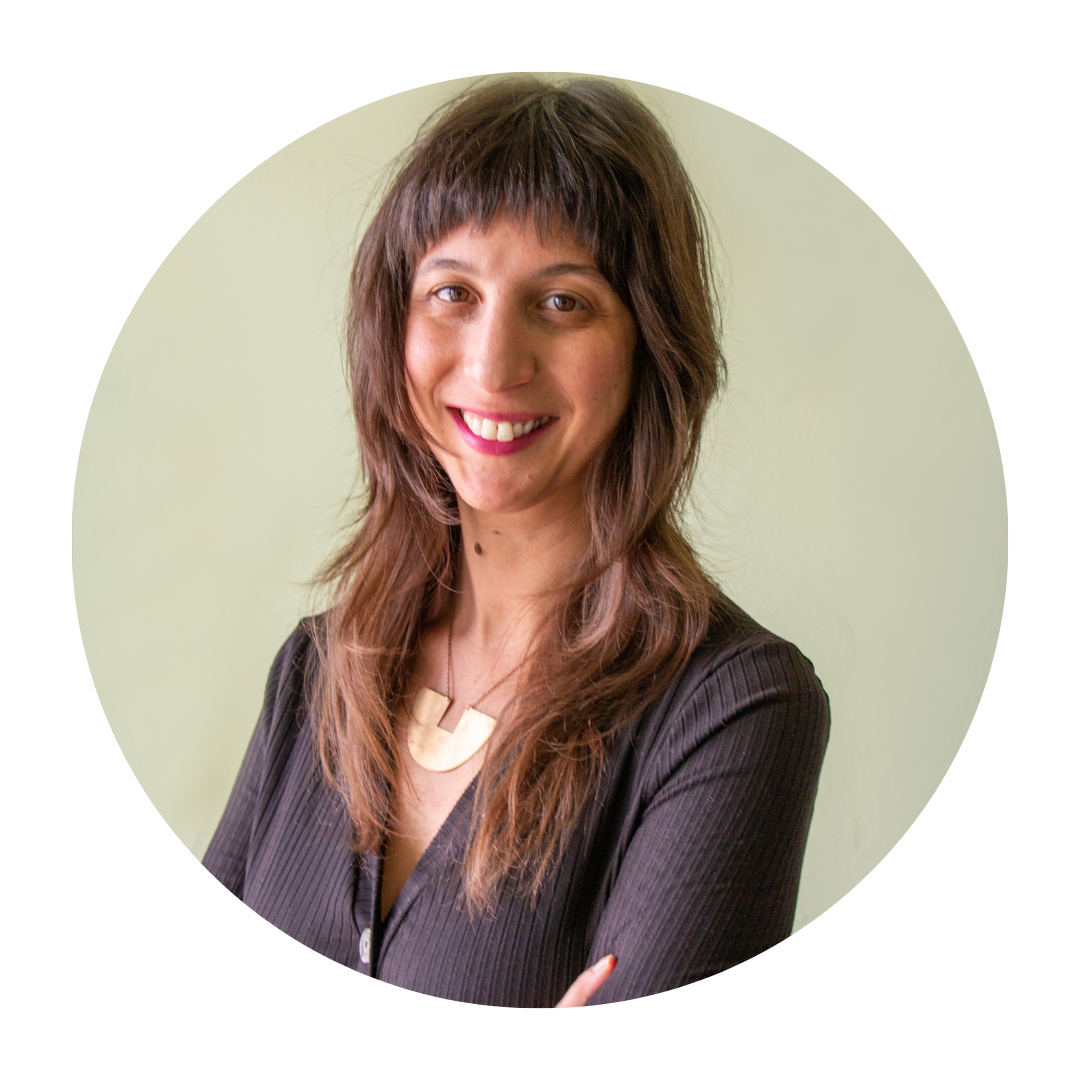 Samantha Mogil, MS, RDN
Samantha has over a decade of experience working in nutrition, food systems, and public health. Currently, she serves as the Senior Manager of Ending Hunger for Good at Philabundance where she collaboratively works across sectors and alongside Philadelphia residents to address the root causes of hunger. Prior to joining Philabundance, Samantha served as the Director of Community Impact at the American Heart Association in Philadelphia and as the Manager of Government and Community Affairs at Share Food Program. Samantha is an appointed member of the Philadelphia Food Policy Advisory Council (FPAC) and co-chairs the FPAC Anti-Hunger Subcommittee.
Samantha received a Master of Science in Human Nutrition from Drexel University and a Bachelor of Arts in Sociology from University of North Carolina – Asheville. She also earned a Certificate in Community Development from the University of Stellenbosch in South Africa, and she is a licensed Registered Dietitian.
Passionate about social justice from an early age, Samantha believes that the food system poses opportunities to confront systems of oppression and promote racial and economic justice. She lives in South Philadelphia where she serves as an elected committee person of the Democratic First Ward. Samantha loves traveling, spending time in nature, and eating delicious vegan food!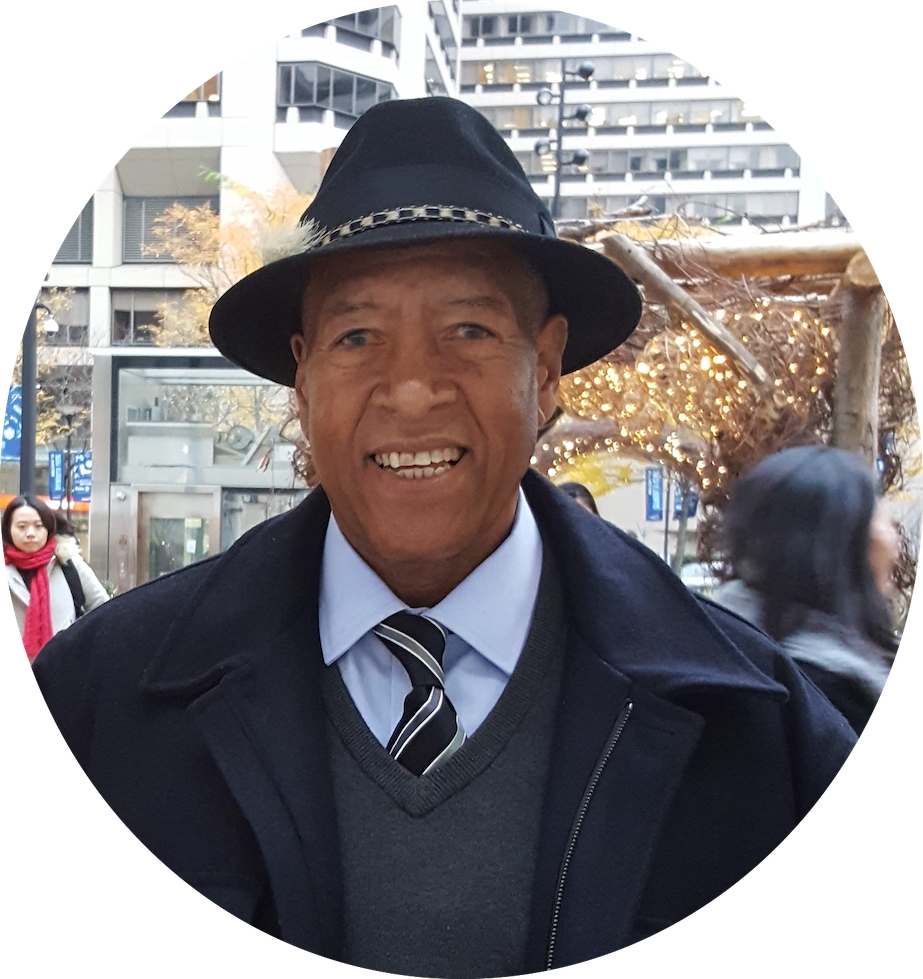 Eldredge Ragsdale
Eldredge Ragsdale's military life began in 1962. After traveling the world and training, supervising, and mentoring military personnel, he retired in 1987 as an Army Staff Sergeant. He went on to a 20-year career with the Philadelphia Housing Authority, being involved with the functions of PHA in operating affordable housing for the city residents with limited incomes. Eldredge is a Master Gardener. He joined the Awbury Arboretum Community Garden in 2008 and in 2014 was elected its President, a position he still holds. In 2018 he joined the Board of Directors of Awbury Arboretum.  An active member of the PHS City Harvest Program and Philadelphia Orchard Project, he was awarded the POP Golden Persimmon Award in 2019 and has donated thousands of pounds. He is also the orchard and garden tender at Historic Strawberry Mansion.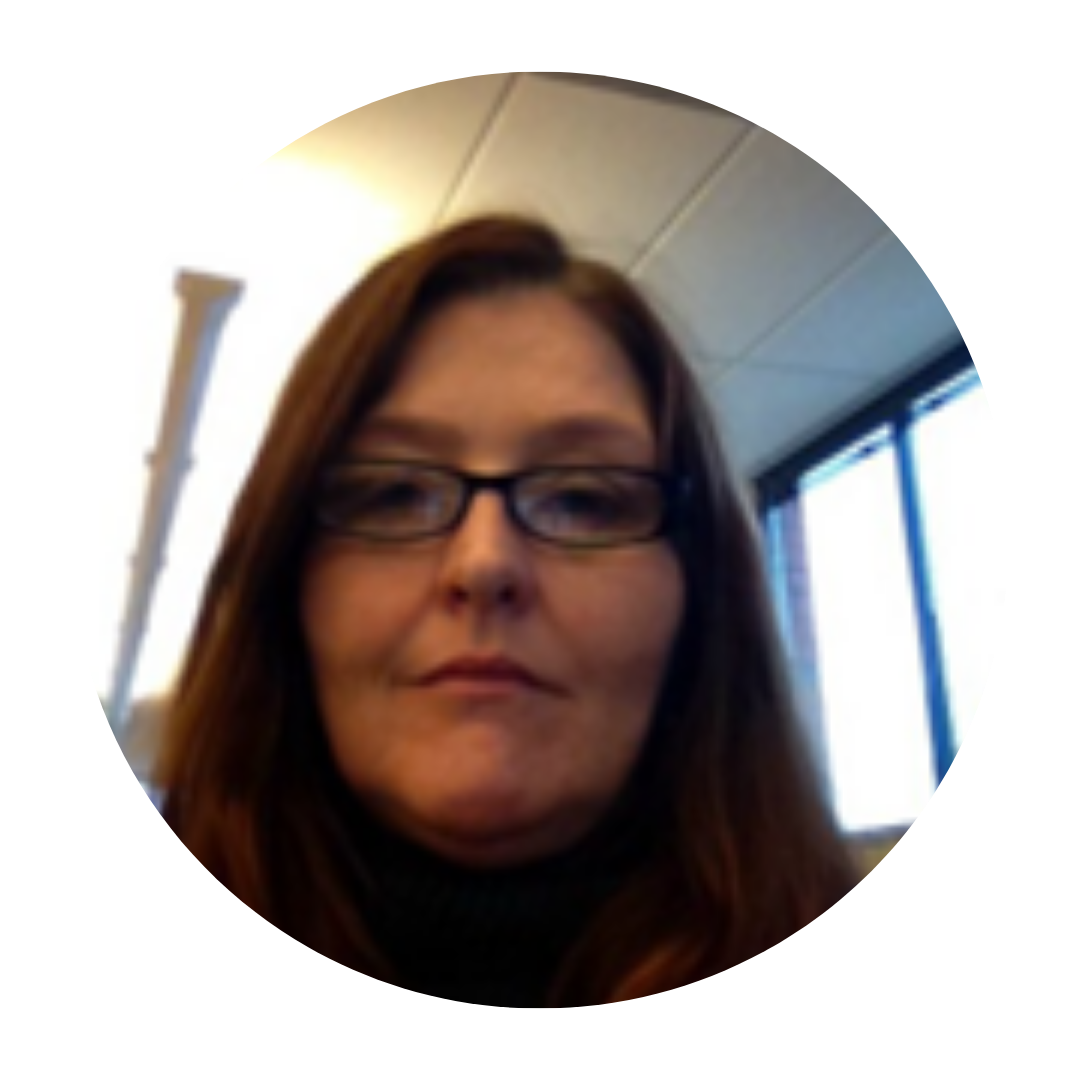 Andrea Turner
Andrea Turner is a seasoned corporate finance professional with nearly 25 years of experience in Governance, Finance and Audit in multinational banks and finance companies. As a governance professional, she is currently responsible for the oversight Capital Adequacy reporting processes. As part of a strong Citizenship agenda at her bank, the opportunity to join Food Moxie came about Andrea strives to bring her energy, commitment and expertise to make a meaningful impact in service to the community as a board member and volunteer. Andrea lives in the western suburbs of Philadelphia with her husband, teen daughter and two dogs where she enjoys supporting the local music community and reading a good mystery.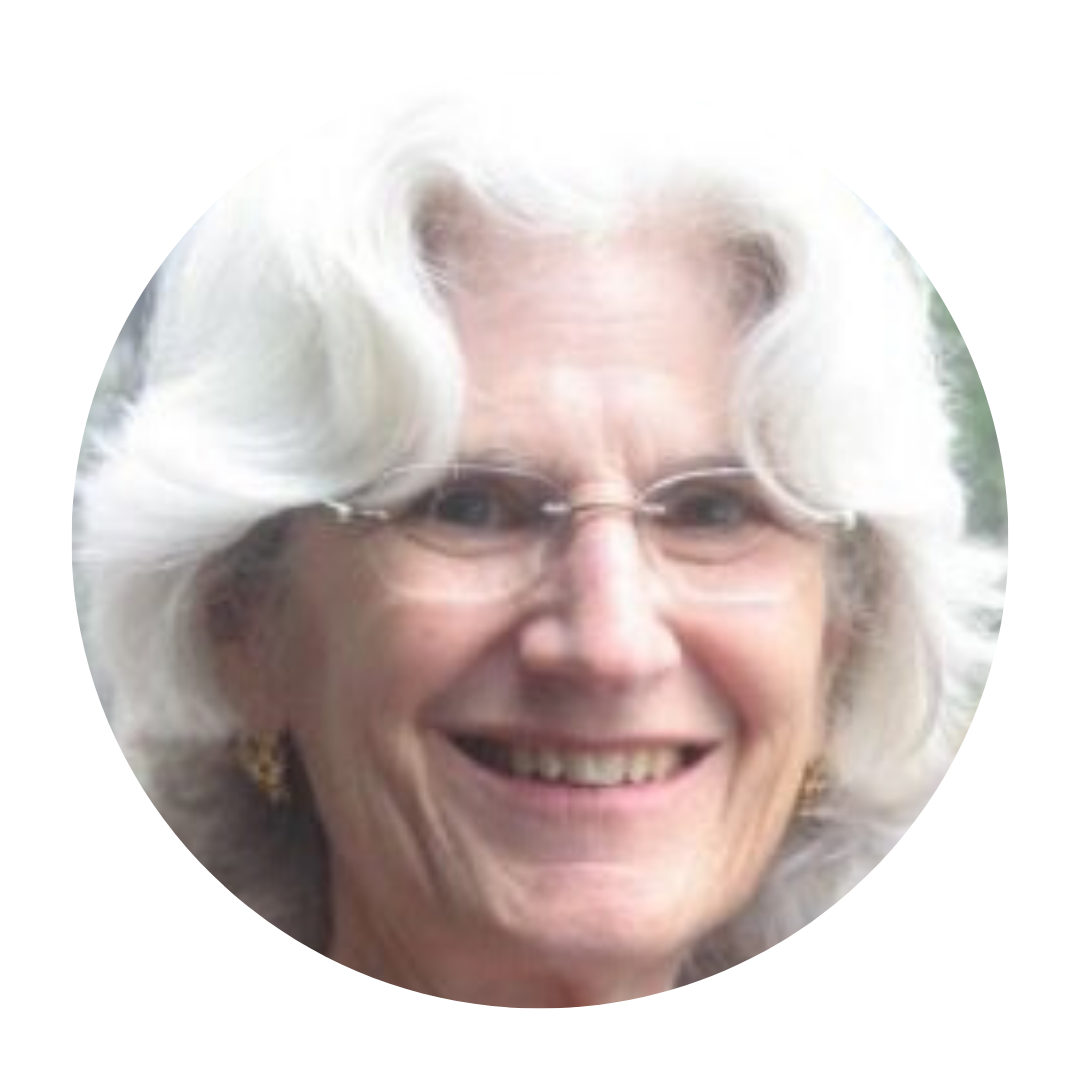 Liz Werthan
Secretary
Liz has been part of Food Moxie since its inception. She is deeply interested in our community and in supporting families and children. She believes that working on critical issues on a small scale can teach us much about how to have real impact with families as Food Moxie is doing at Stenton Family Manor and through its other programs at Saul, MLK HS and Awbury Agricultural Village.