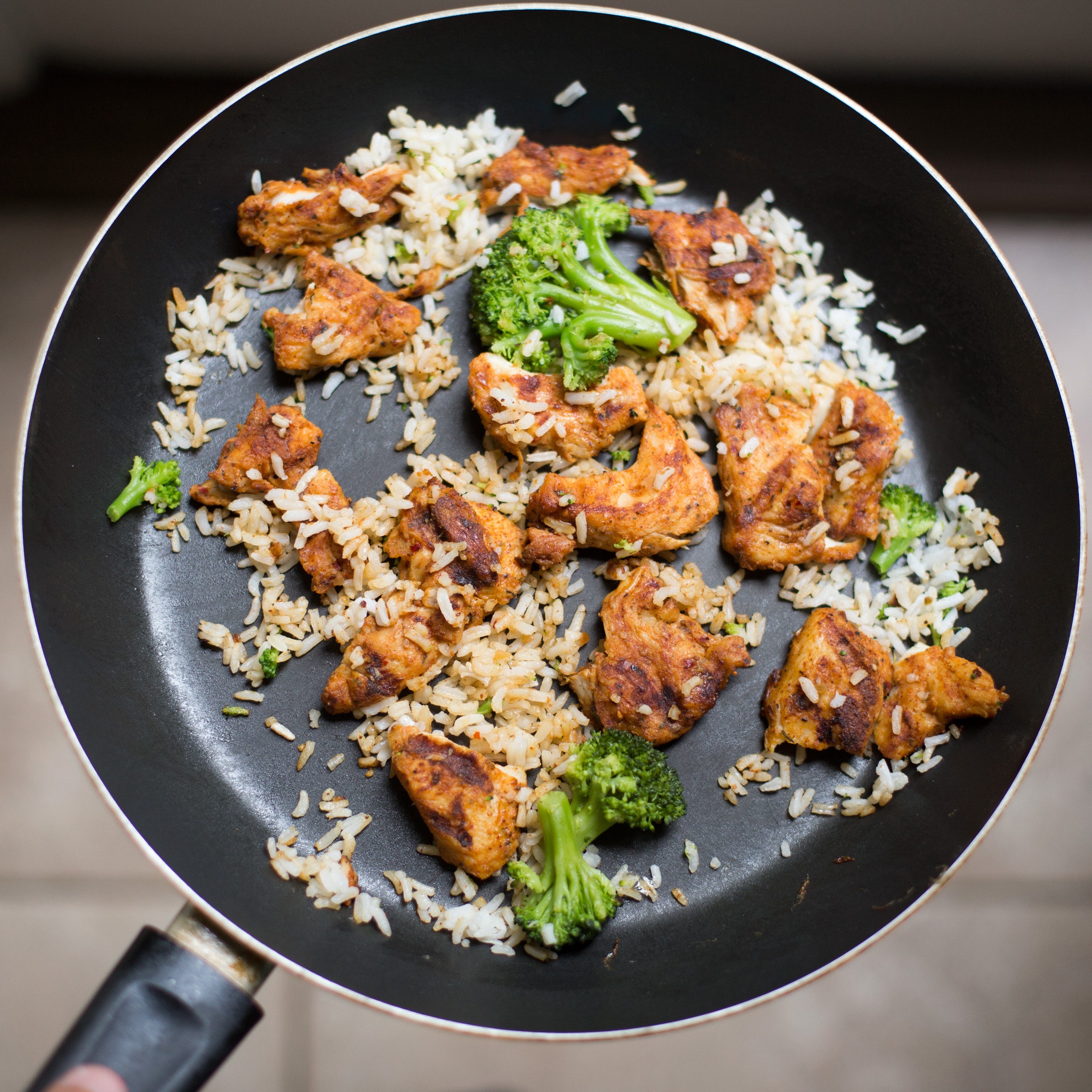 2 lbs boneless skinless chicken
1 egg
½ teaspoon salt
Pepper, to taste
2 Tablespoons oil for frying
½ cup corn starch
¼ cup flour
For the chicken:
1. Place the chicken in a large bowl and set
aside.
2. In a bowl, stir the egg, salt, pepper, and 1
Tablespoons oil and mix well, set aside.
3. In another bowl, stir together ½ cup of the
cornstarch, and the flour
4. Heat the oil for frying in the wok.
5. Dip the chicken into the egg mixture, then
the flour mixture, shaking off any excess.
6. Add the chicken to the wok in small
batches and fry for 3 or 4 minutes or until
golden brown.
7. Remove the chicken from the oil with a
slotted spoon and drain on paper towels, set
aside.
Sauce:
3 Tablespoons soy sauce
¾ cups orange juice
½ cup brown sugar
Zest of 1 orange
1 Tablespoon oil
2 Tablespoons minced ginger
1 teaspoon garlic, minced
1 teaspoon red pepper flakes
½ cup green onion, chopped
2 Tablespoons rice vinegar
½ cup water
2 Tablespoons cornstarch
1 teaspoon sesame oil
For the sauce:
1. In a small bowl, combine the soy sauce,
orange juice, brown sugar, and orange zest,
set aside.
2. Clean the pan and heat for 15 seconds
over high heat.
3. Add 1 Tablespoon oil, the ginger, garlic,
crushed red pepper flakes, and green onions
and stir-fry for a few seconds until fragrant.
4. Next, add the rice wine and the soy sauce
mixture you made first and set aside.
5. Add the cooked chicken and stir until well
mixed.
6. In a small bowl, stir together the water
and cornstarch, and add it to the pan until
the sauce has thickened. Add sesame oil.
7. Serve over rice.