MOXIE

TUESDAY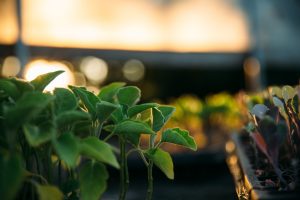 FOOD MOXIE and Weavers Way Co-op are teaming up for a monthly Tuesday series about all-things food! Workshops, movies, cooking demos, and more — if it has to do with food, it's on the table. Admission is always free, but donations to benefit FOOD MOXIE are welcome. Questions? Contact Julia at info@foodmoxie.org.
UPCOMING WORKSHOPS
TAKE FLIGHT: ALL ABOUT HONEY
Tuesday, January 9, 2018 – 7:oopm to 8:30pm
LOCATION: 217 E Butler Ave, Ambler, PA 19002
This hands-on workshop will introduce you to honey as you've never known it before! You will learn how and why honey is produced by the bees, some of its uses throughout history, and its amazing medicinal and nutritional properties. Together we will explore how the bees carry the benefits of the flowers and herbs from which they collect nectar back to their hives to create amazing medicinal honey varietals such as manuka honey from the New Zealand Tea Tree and others.
The workshop will include a tasting of local and varietal honeys, and a hands-on project where all workshop participants will make and taste a medicinal honey syrup together.
The workshop will be led by Weavers Way Program Coordinator Stephanie, who is also a local beekeeper and author of The Benevolent Bee.
The $5 registration fee supports the efforts of Food Moxie. REGISTER HERE.
FOOD OF THE GODS: CHOCOLATE WORKSHOP
Tuesday, February 13, 2018 – 7:oopm to 8:30pm
LOCATION: Kismet Cowork: 12 W Willow Grove Avenue, Philadelphia, PA 19118
February is the perfect time to indulge in one of everyone's favorite pleasures: chocolate! Join FOOD MOXIE and Weavers Way Co-op for a truly tasty workshop presented by Joe from local business, Affinity Confections. Learn a little about why ancient civilizations deemed this delectable morsel the "food of the gods", some of its uses throughout history, and a few of its magical health benefits.
FEATURING: scrumptious chocolate shortbread cookies for us to decorate (and eat!) thanks to Affinity Confections.
REGISTER HERE.
PLANNING YOUR VEGETABLE GARDEN


Tuesday, March 13, 2018 – 6:oopm to 7:30pm
LOCATION: Mount Airy Weavers Way: 555 Carpenter Lane, Philadelphia, PA 19119
Whether you're looking for a way to spruce up your garden or just starting out on your plant adventure, join FOOD MOXIE's Manager of Growing Spaces, Brandon, in a workshop that will give you the knowledge and tools to organize your seeds so you can start digging right in! Brandon will talk about FOOD MOXIE's four growing spaces, his favorite seeds to nurture and grow over a season, and how he likes to stay organized across multiple sites.
EATING WELL ON A BUDGET


Tuesday, April 10, 2018 – 6:oopm to 7:30pm
LOCATION: Senior Adult Activities Center, 45 Forest Ave, Ambler PA 19002
Delicious and nutritious food is for everyone and it doesn't have to cost an arm and a leg. You'll be surprised to learn about all the healthy meals you can make for no more than $5. FOOD MOXIE staff will share their best tips for navigating the grocery store and their favorite budget friendly bites! 
FERMENTATION + PROBIOTICS
Tuesday, April 10, 2018 – 6:oopm to 7:30pm
LOCATION: Weavers Way Backyard, Chestnut Hill
Fermentation and probiotics have been buzzwords in the food and health scene for a while. Get in the know and find out why we're crazy about pickles and kimchi, and how you can prepare them at home. Gather nutrition tips, expand your culinary vocabulary, explore new approaches to cooking and get inspired to experiment. Free takeaways and tastings included!